Iceland – the country where every landscape looks like it should be on a postcard!!! I was blown away by the jaw-dropping sights, the unbelievable number of waterfalls, the incredible rock formations, and breath-taking black sand beaches! I can't say enough to describe this place. It was a photographer's dream to travel to Iceland.
To tell you a little about our trip, I went with my whole family which makes 9 of us, minus my sister who is on an LDS mission in the Philippines, who we missed! We rented a big van and did a 10-day road trip around the entire island. Our trip started with the famous Golden Circle in the southeast part of Iceland. On our first day, we saw the crack between tectonic plates at the Pinvellir National Park, the famous hot spring Geyser, and Gullfoss (the Golden Waterfall). Day two was probably one of my favorites, starting with our hike up and past the Skogafoss waterfall. The hike followed the river, which cut into the black, moss-covered rock in the mountain. Each turn we were amazed by a new waterfall or rock formation. It was so rewarding to discovering a new incredible view around every hill and bend. We wanted to hike the whole 25 miles (lol) because it was just so incredible, but we needed time to go to the Reynisfjara black sand beach. This was what I was most excited to visit, and it did not disappoint. The water and sand and cliffs all came together to create a dramatic and magical scene. We watched a few humpback whales from the beach and stayed until sunset!
We did a lot more hiking over the next few days, seeing a crazy amount of waterfalls (all of them unique and different!) and visiting a couple different hot springs, one of which was hidden and we tried to find in the dark! That probably wasn't the best idea, but after crossing rivers and climbing the side of a mountain, we did eventually make it there. It was one of the oldest pools built in Iceland (1923), and I definitely will never forget the memorable trek trying to get there haha!
(Scroll down to read more!!)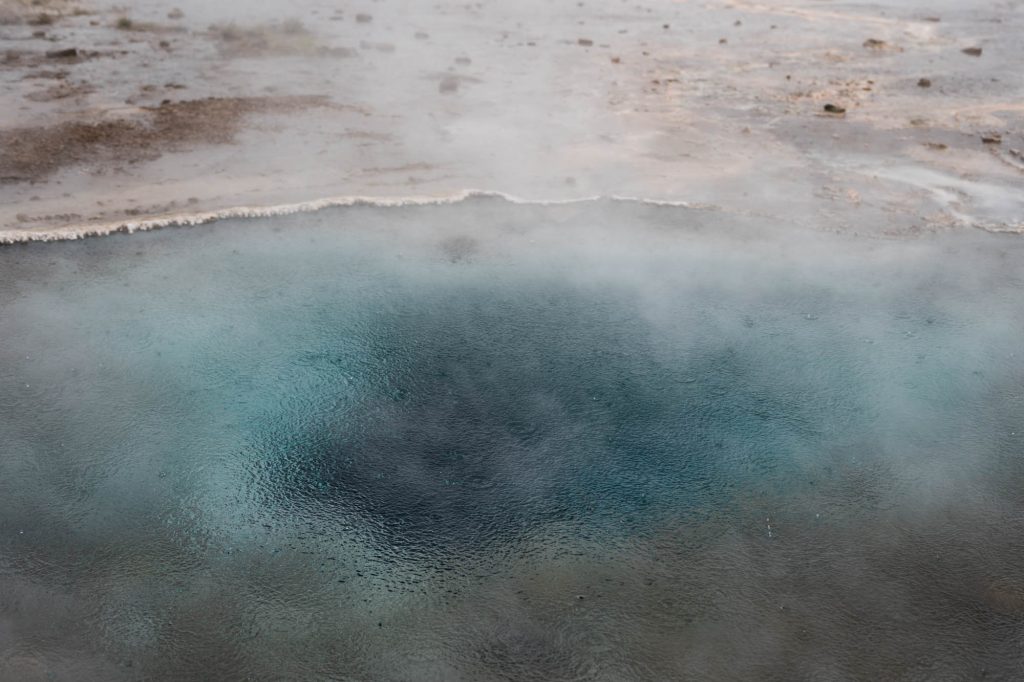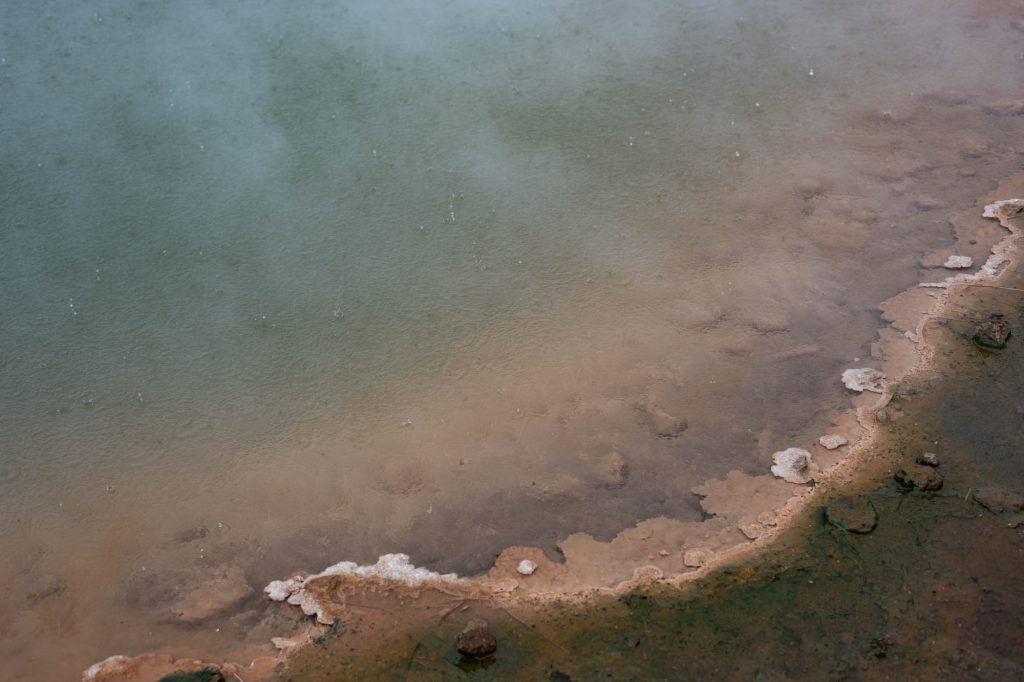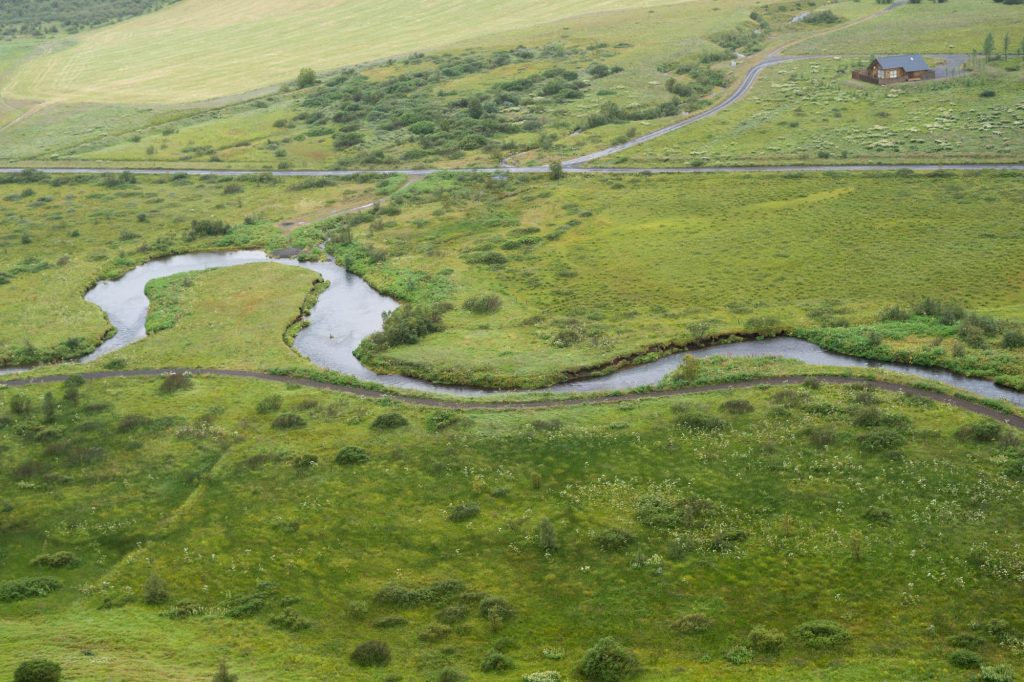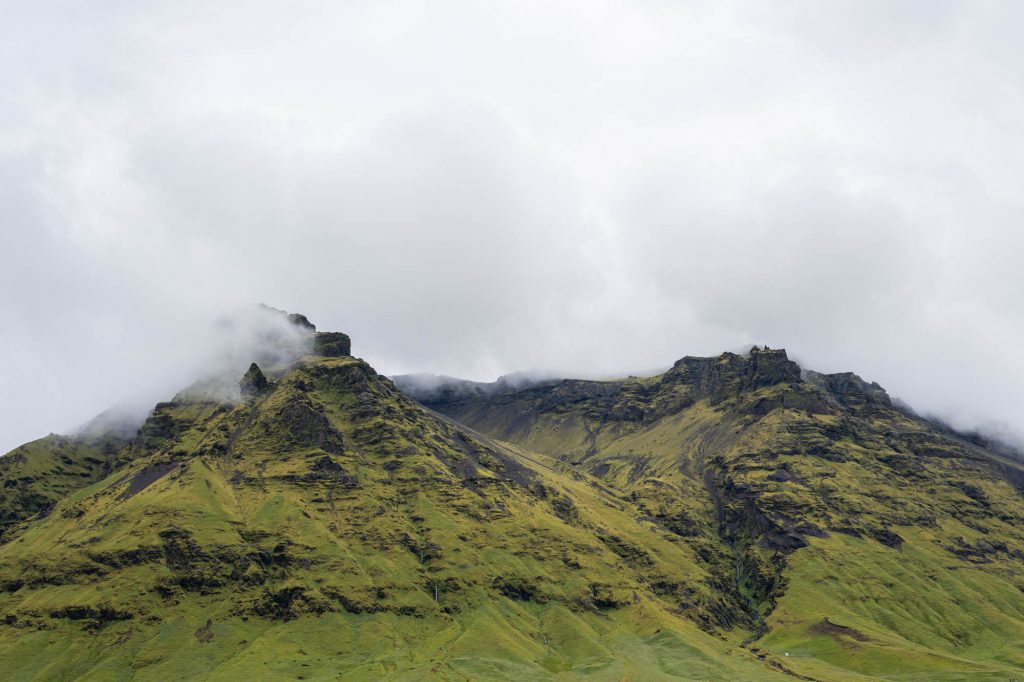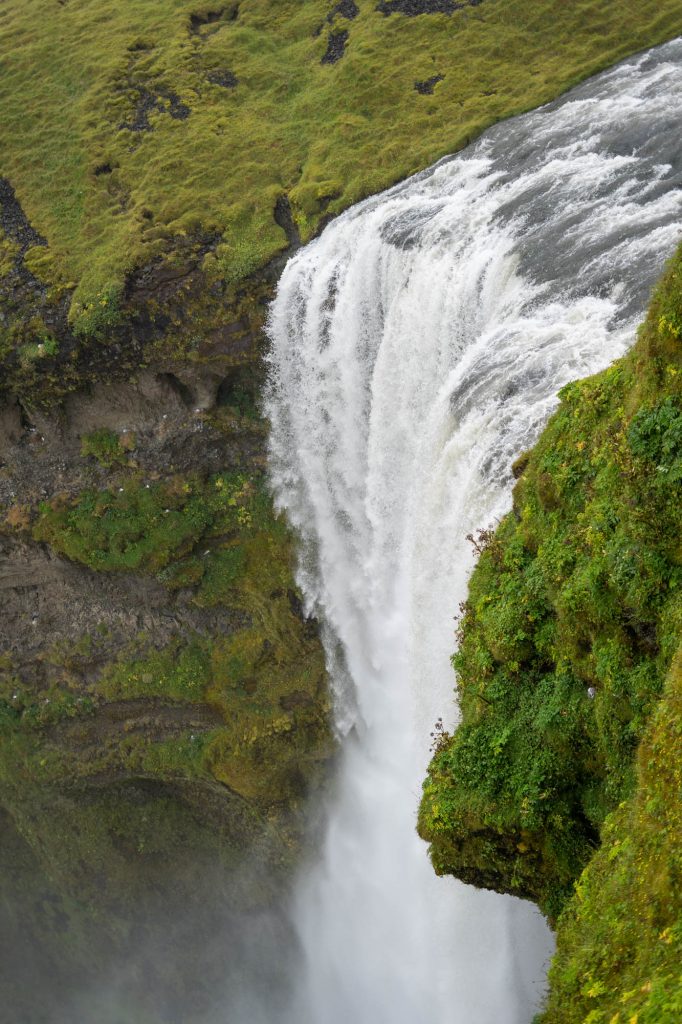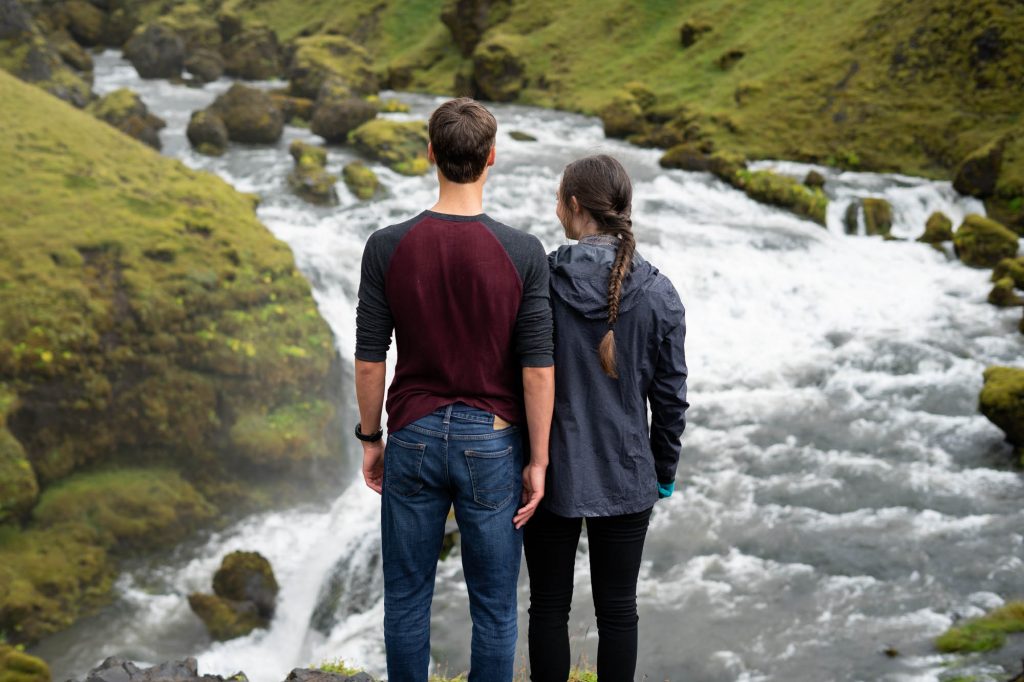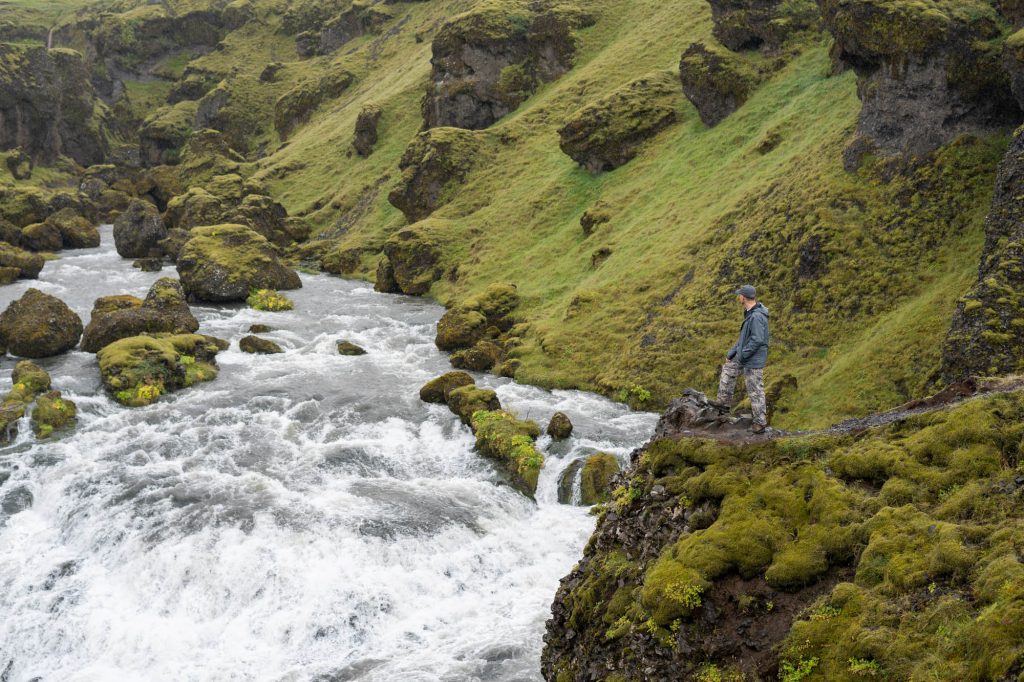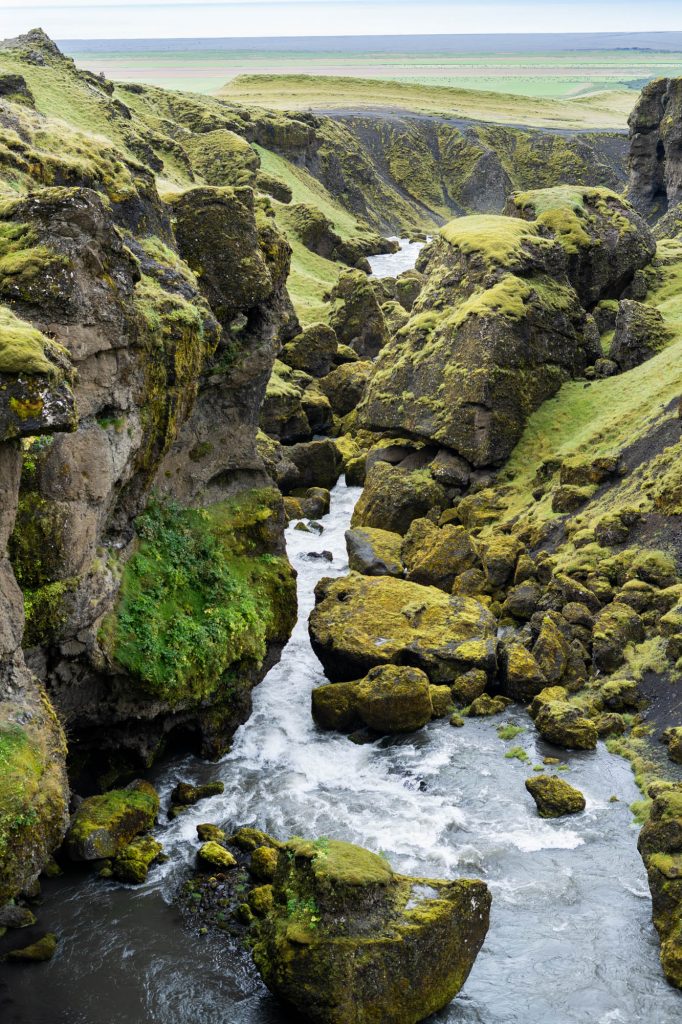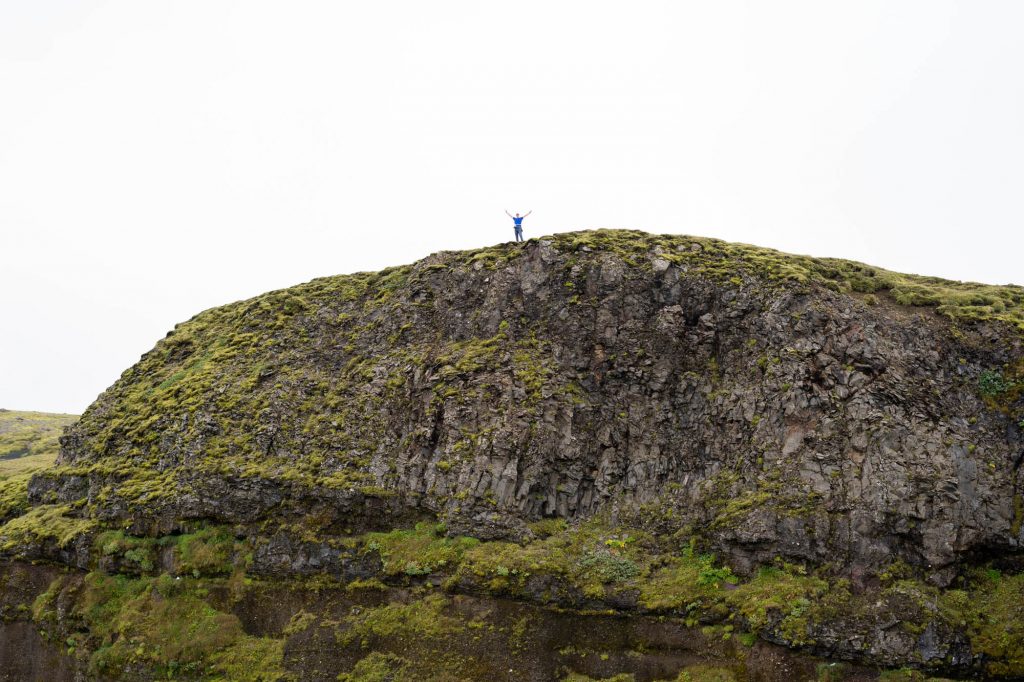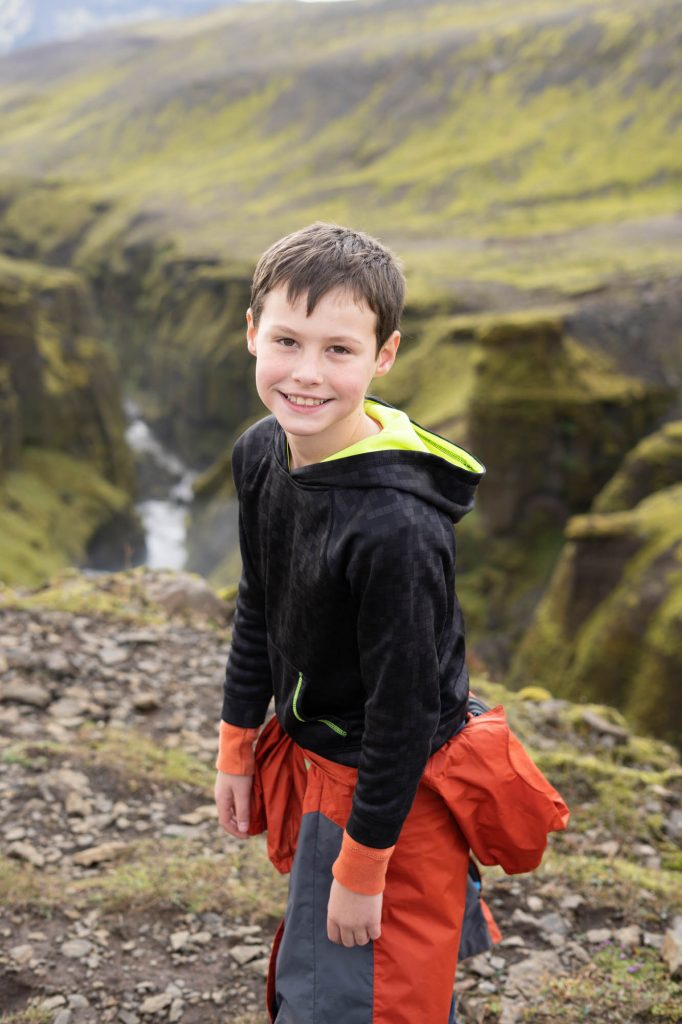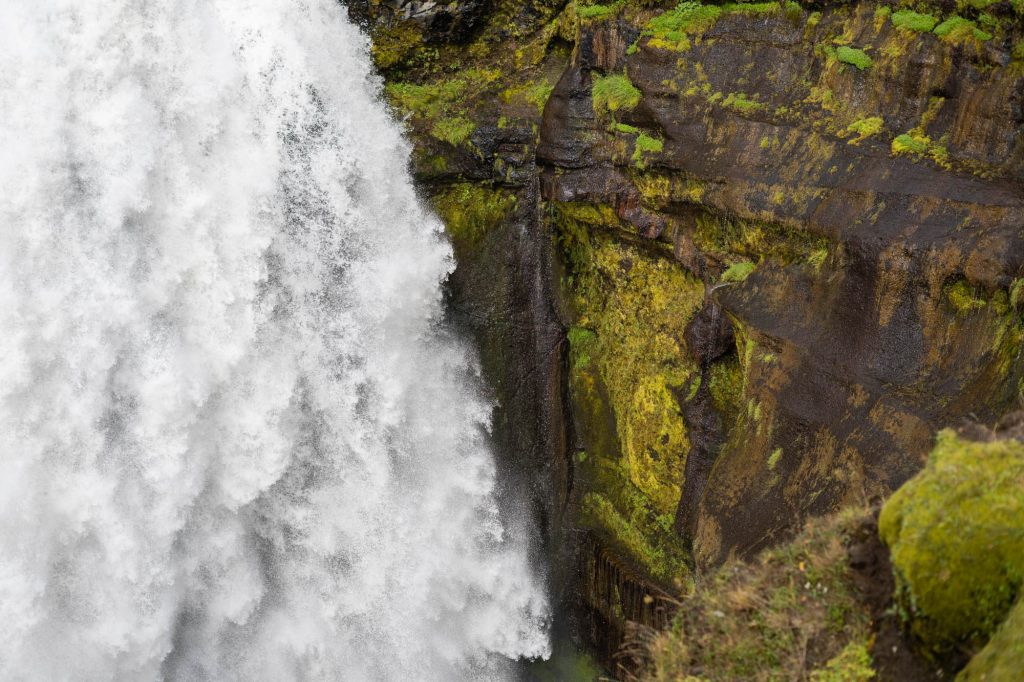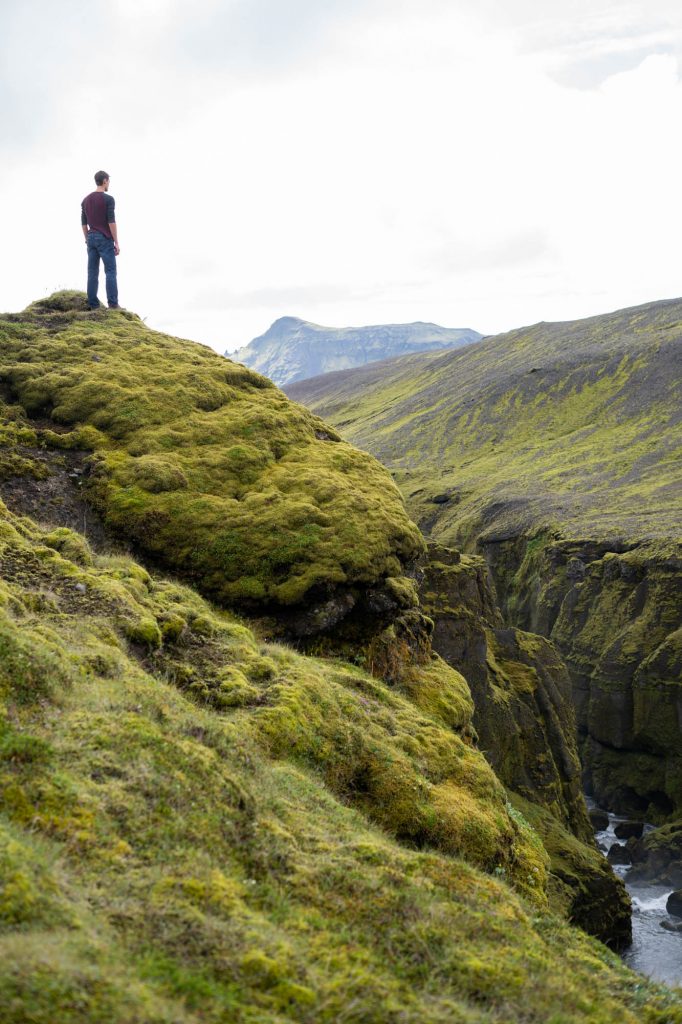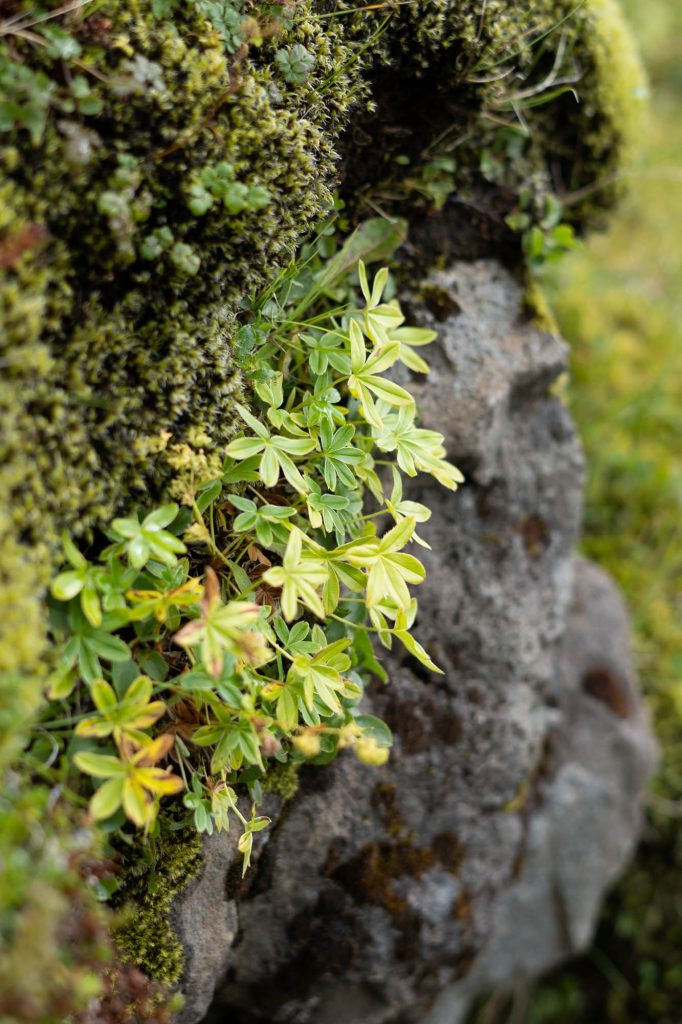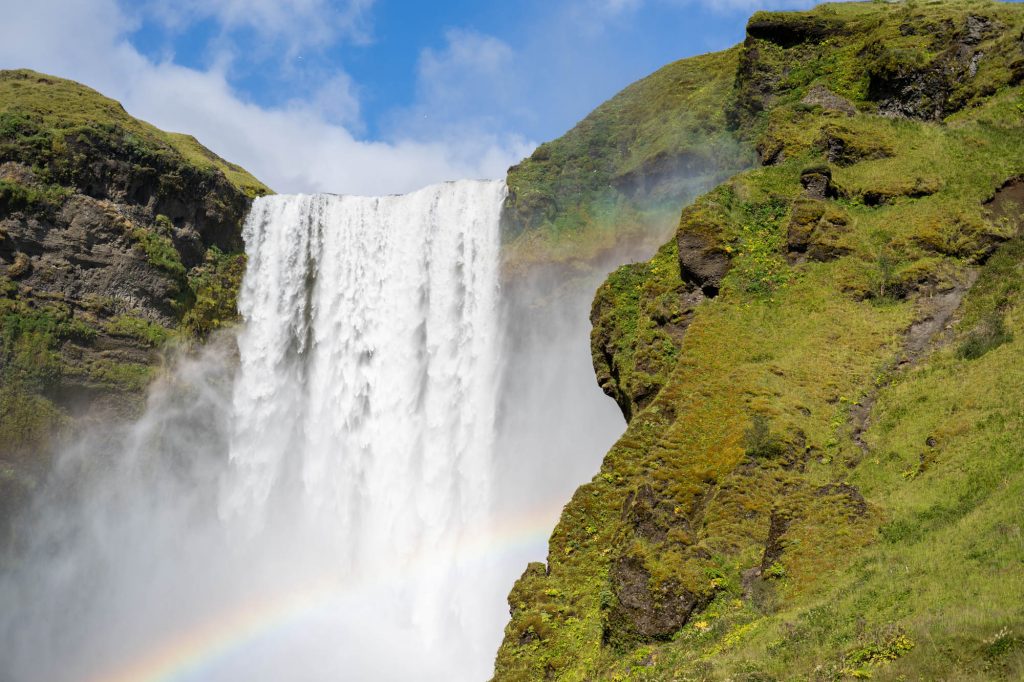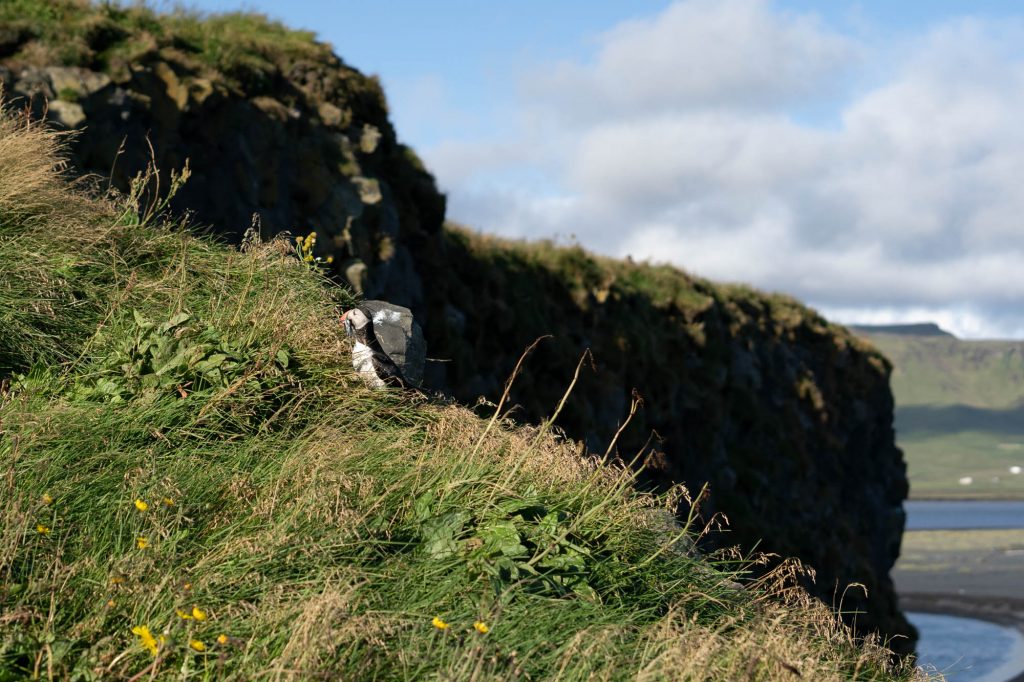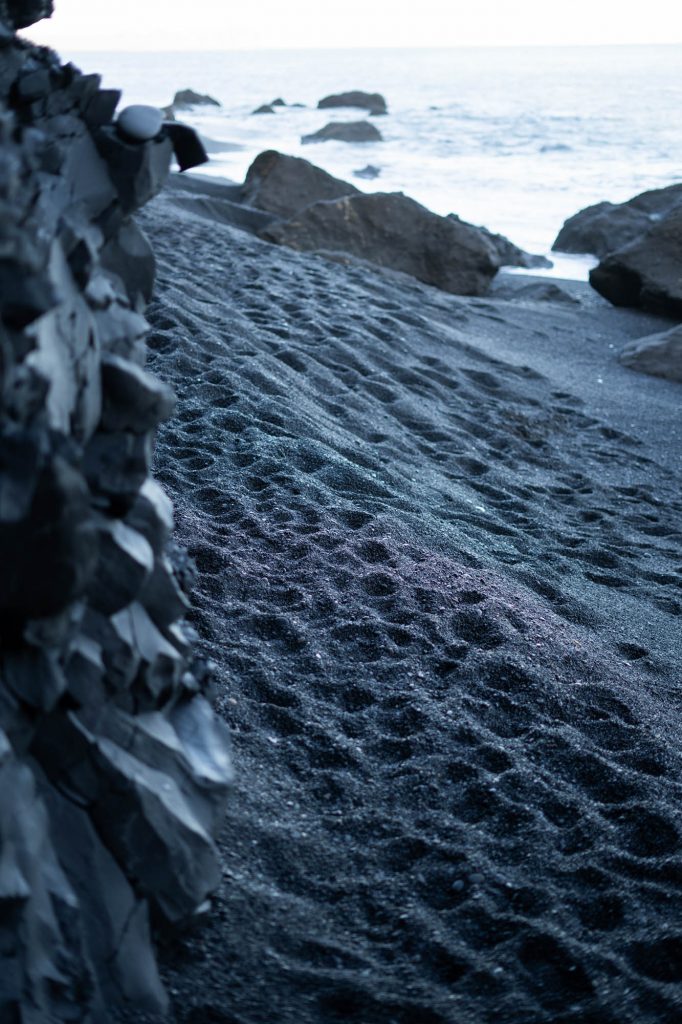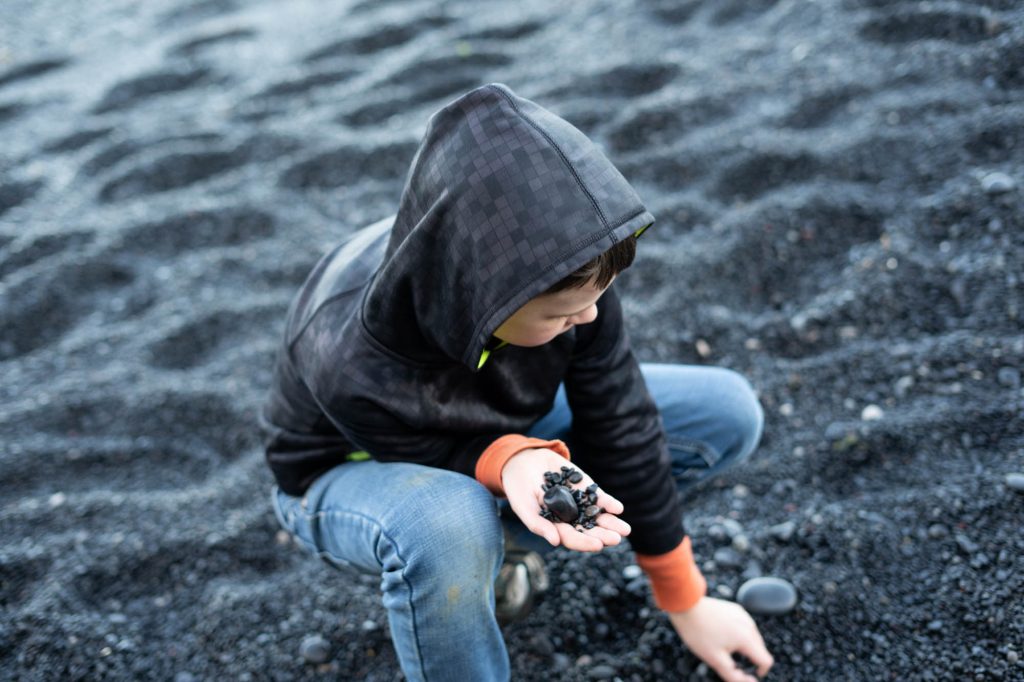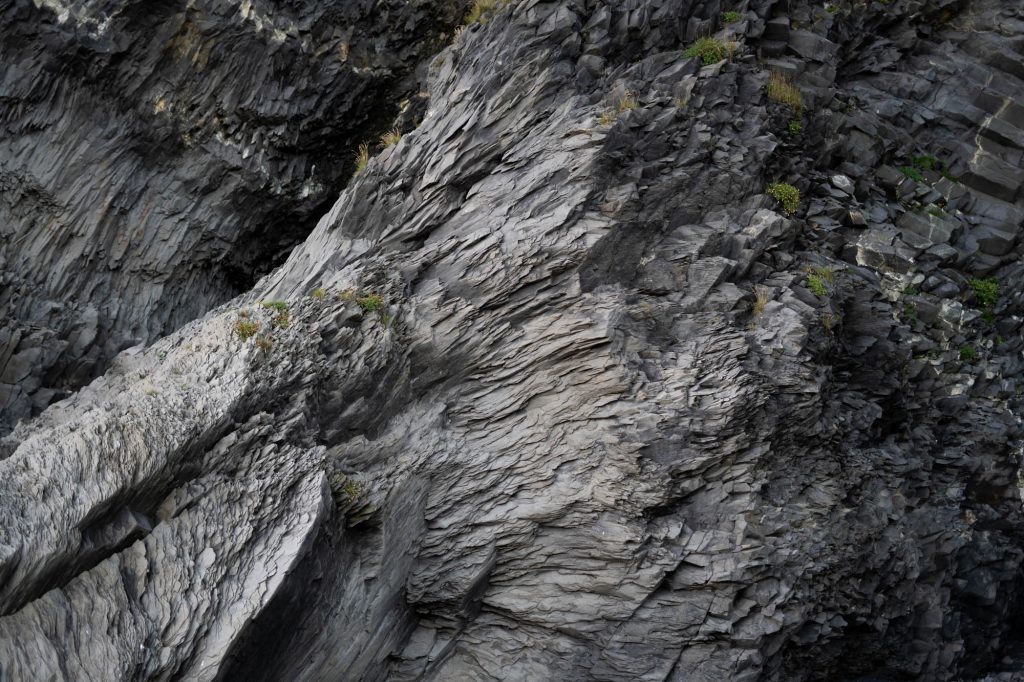 Fjadrargljufur Canyon is pictured below. Can you believe those rock columns?! The next picture is of my family standing almost right over where Systafoss falls — a twin waterfall called "Sister Falls". We had to hike basically straight up the side of a cliff to get to that one! It was worth it for the view over the flat landscape, and the view of a huge lake right behind us! Later we saw Kirjugolf, which is known for being a nature-made church floor. The rocks look like tiles and it is hard to believe that it wasn't mad made! Then we went to a hidden area full of moss-covered volcanic rock cliffs where the trolls live, and also to some grass-roofed houses on top of a mountain where some Icelanders used to live. We also hiked to Svartifoss, another unique waterfall, with the falling columns of rock that frame the waterfall.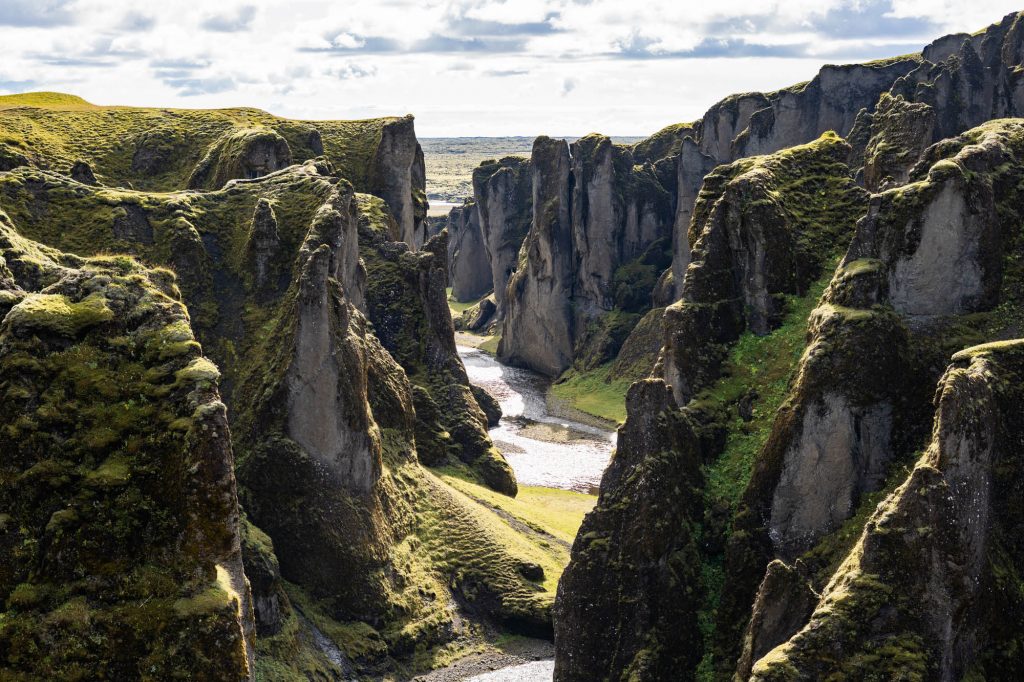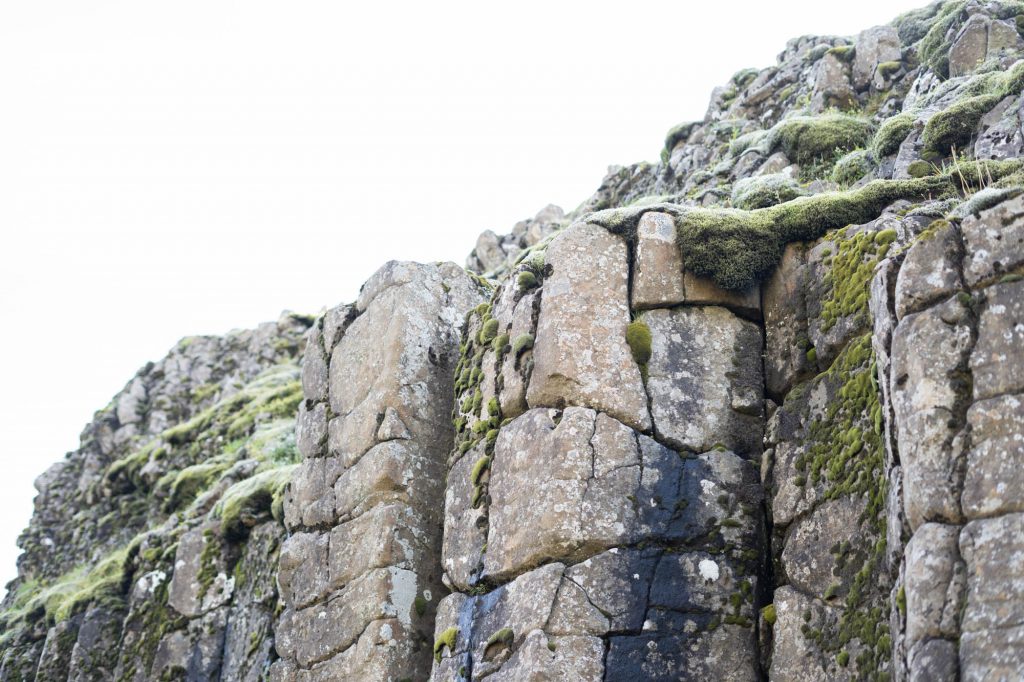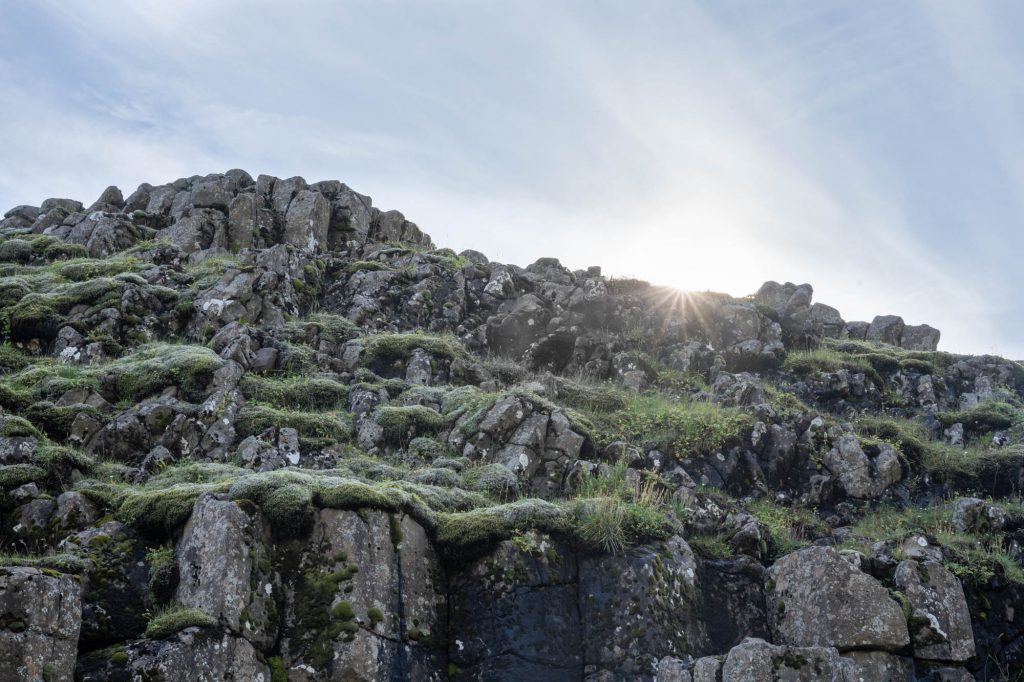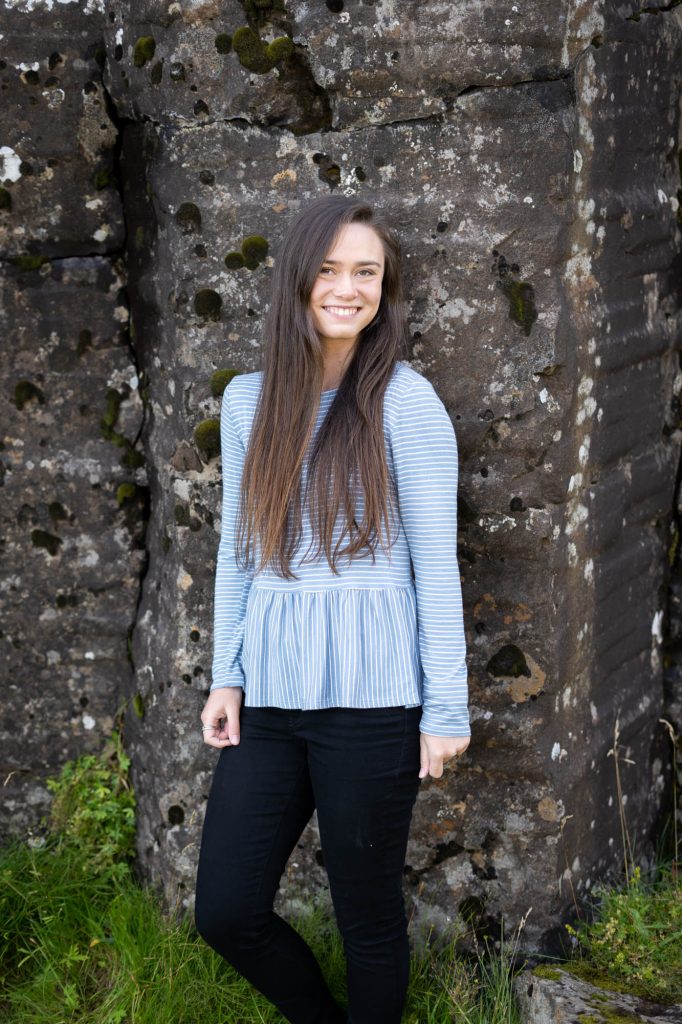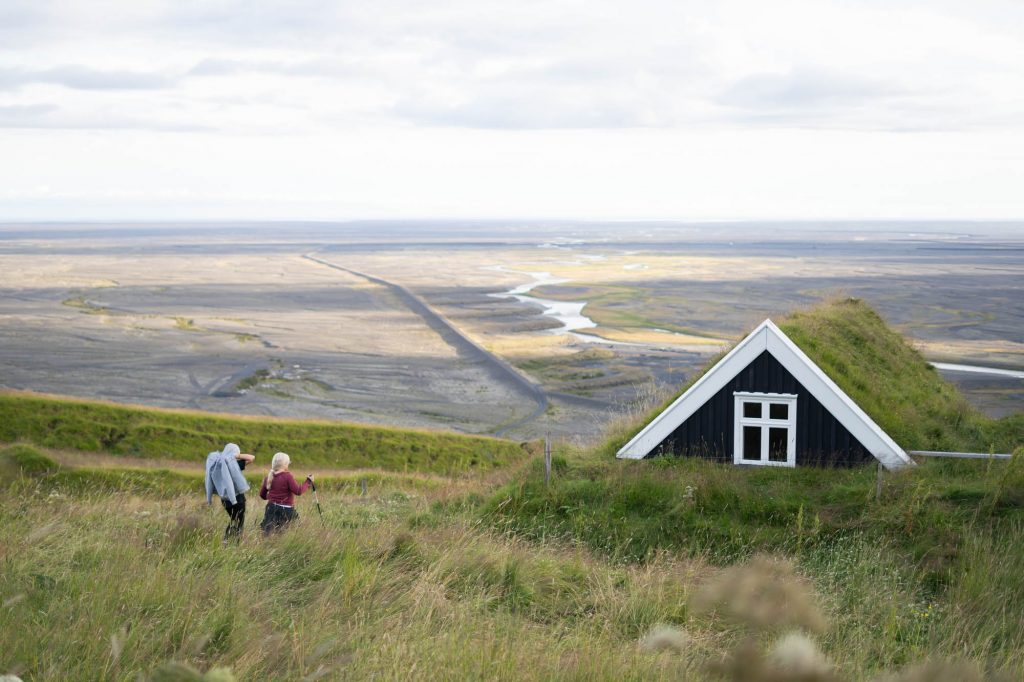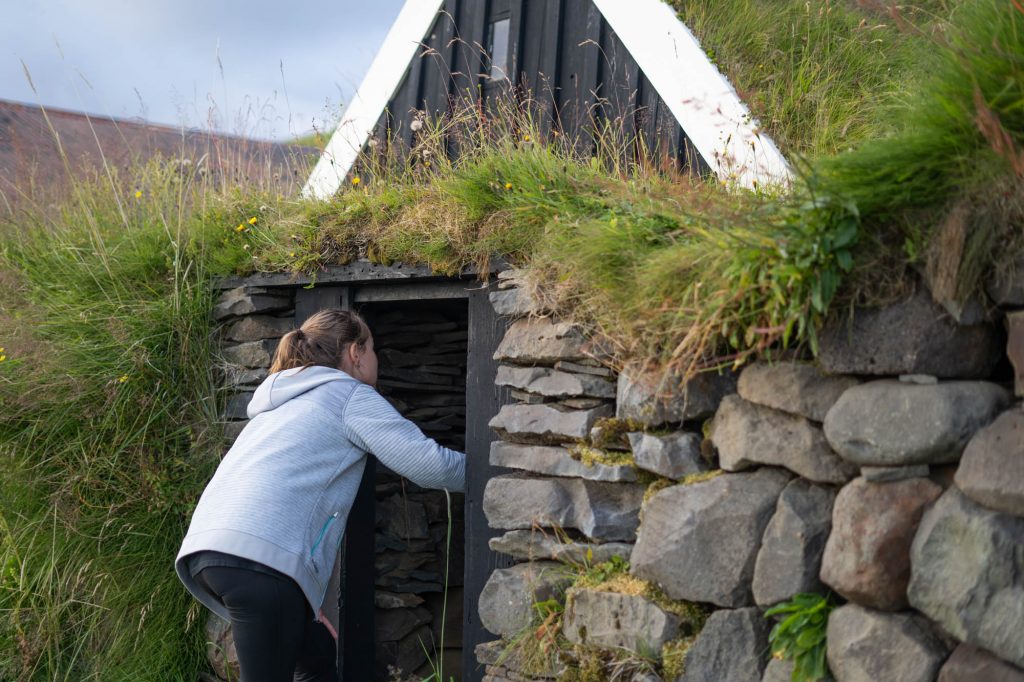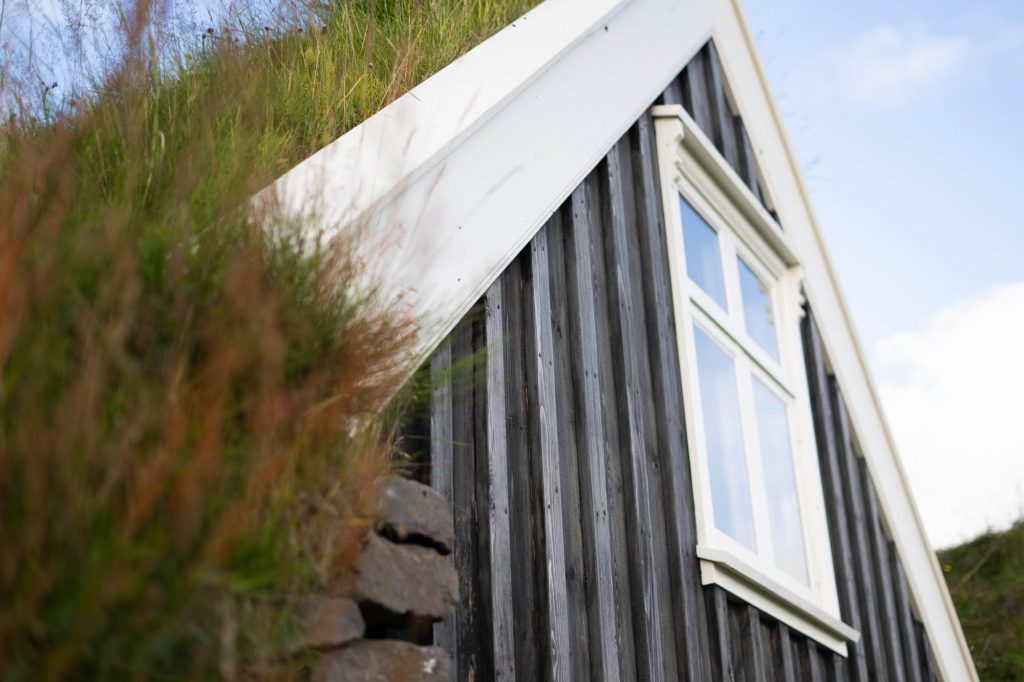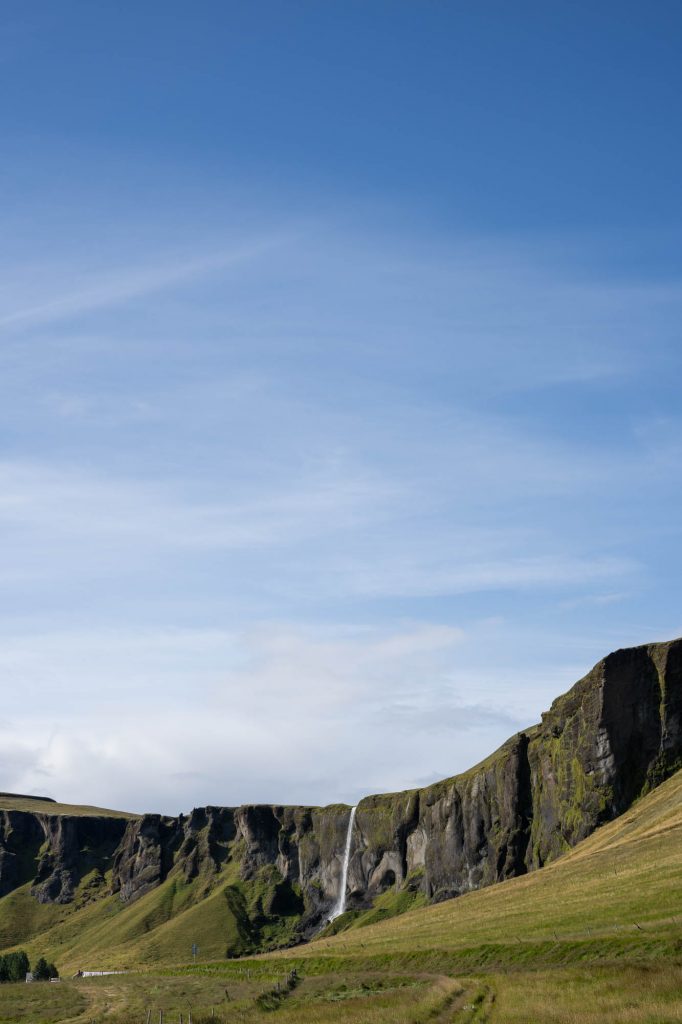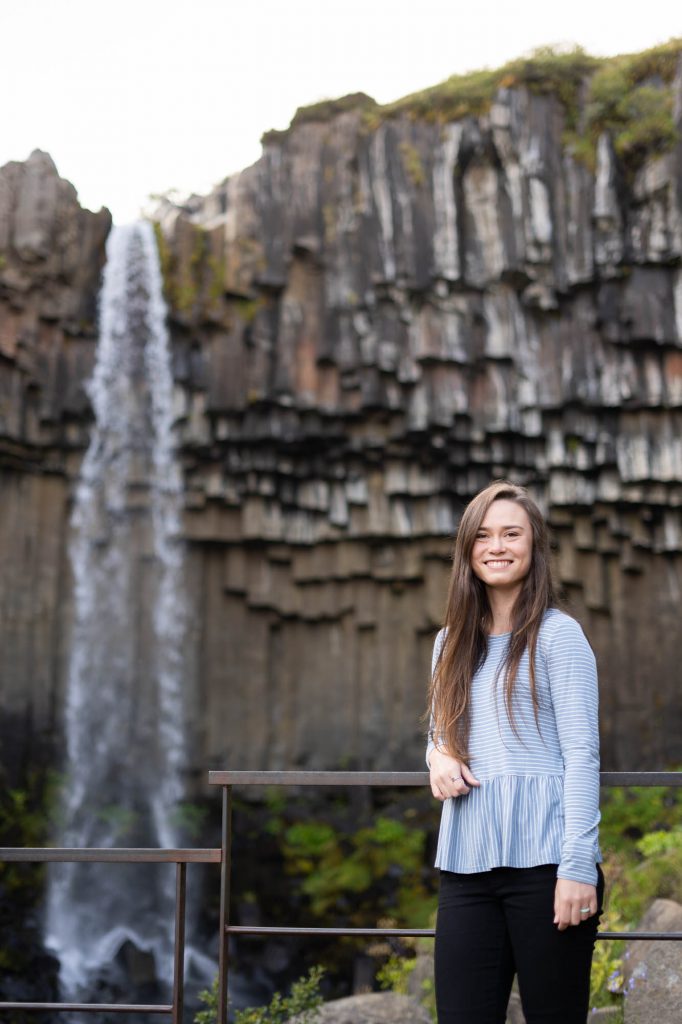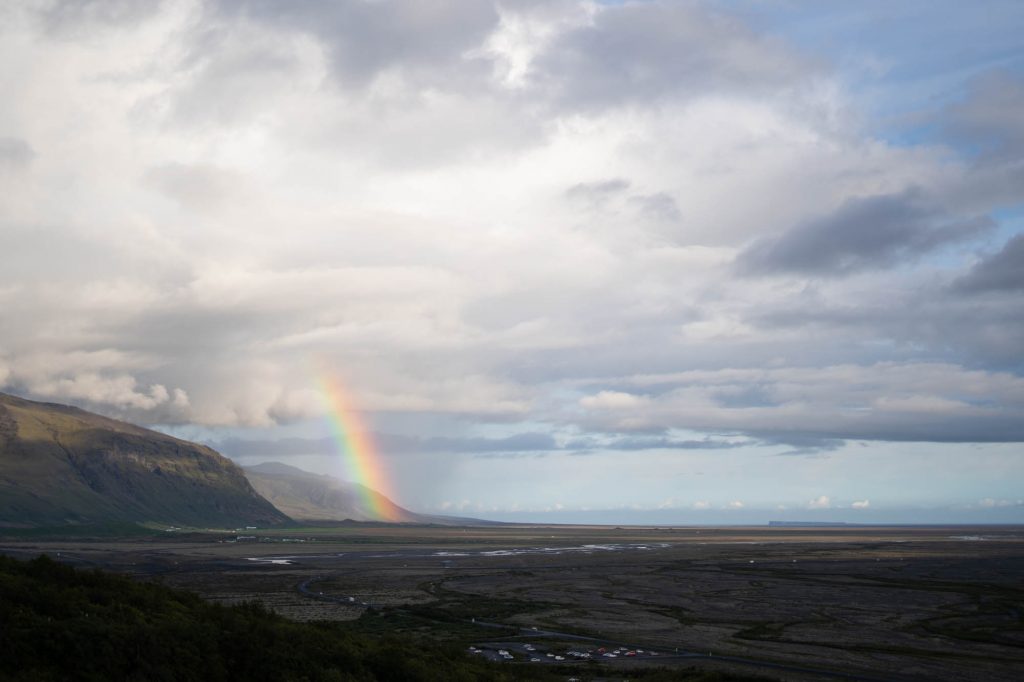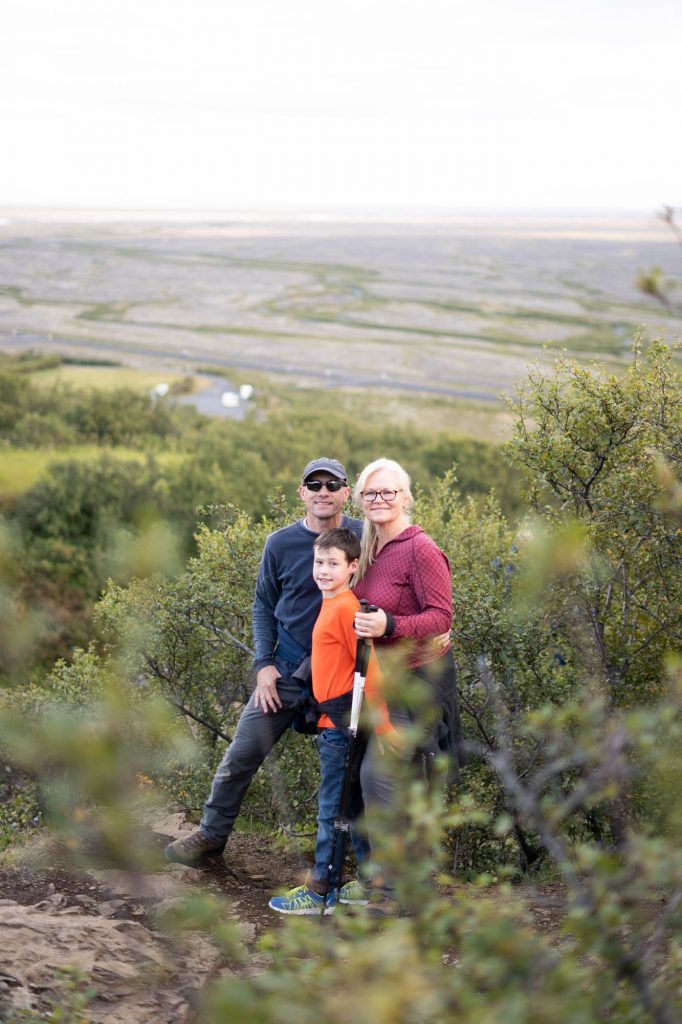 This is Fjallsarlon Iceberg Lagoon!!! We couldn't see it at all from the road, but when we walked over the hill and saw it for the first time all of our jaws dropped! We came and the perfect time, just at the end of sunset when the colors were beautifully reflecting off of the water. The lagoon is filled with floating icebergs that have swirls of black rock frozen inside of them. I have never seen anything like it!!! Next up, we saw even more waterfalls, one of which is the most powerful in Europe, called Dettifoss! We could get right up to the edge and experience all of the power from up close.
We did a lot of driving on this trip, and it was crazy how fast the landscapes would change! One of the most dramatic changes was going from dark lava fields to an orange-colored, steaming mountain. We saw it from far away and had no idea what it was! We came up to where the steam was coming from and discovered boiling geothermal pools and steam vents. It was like a different world!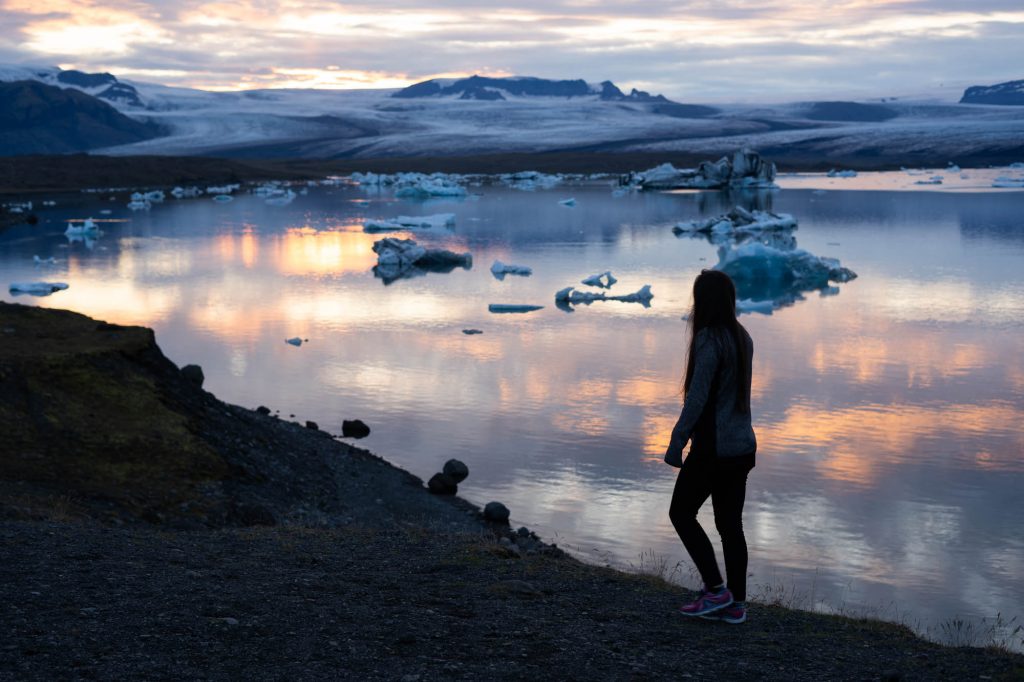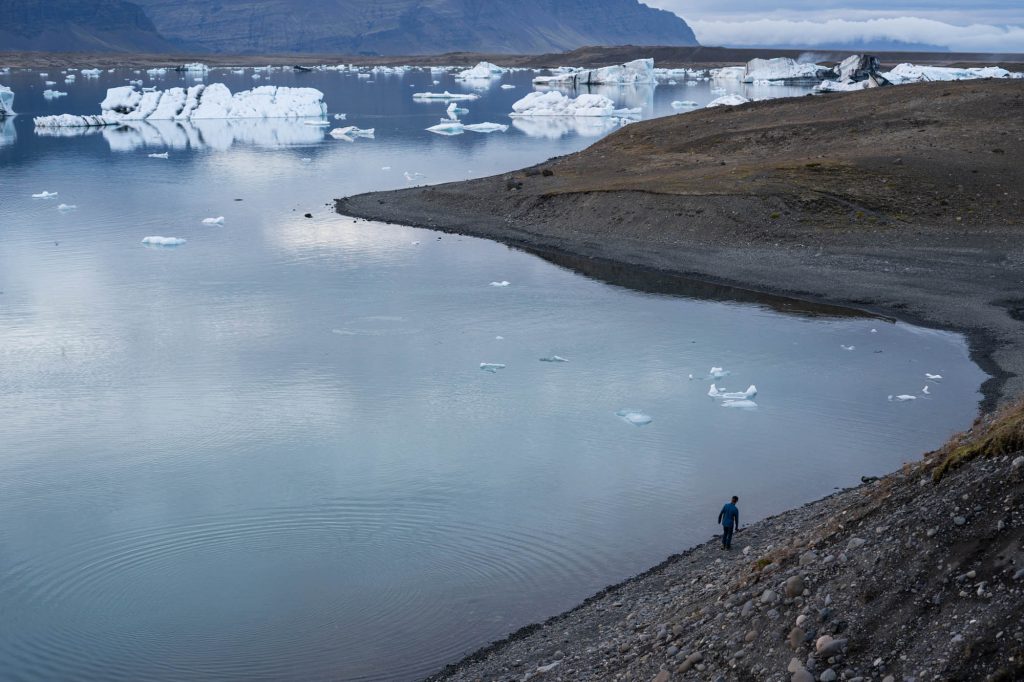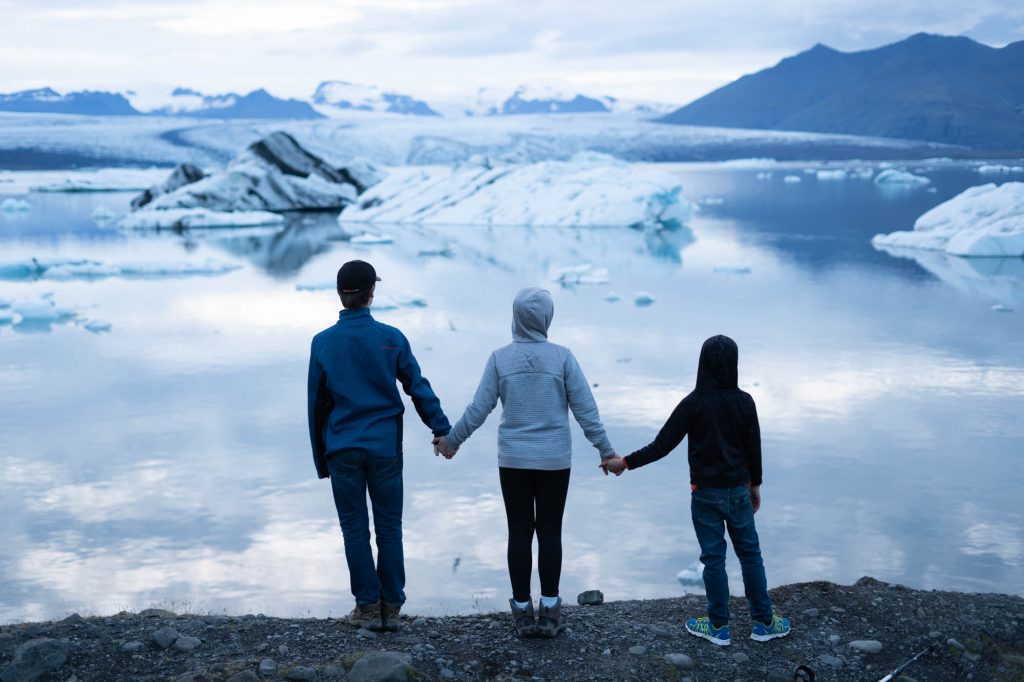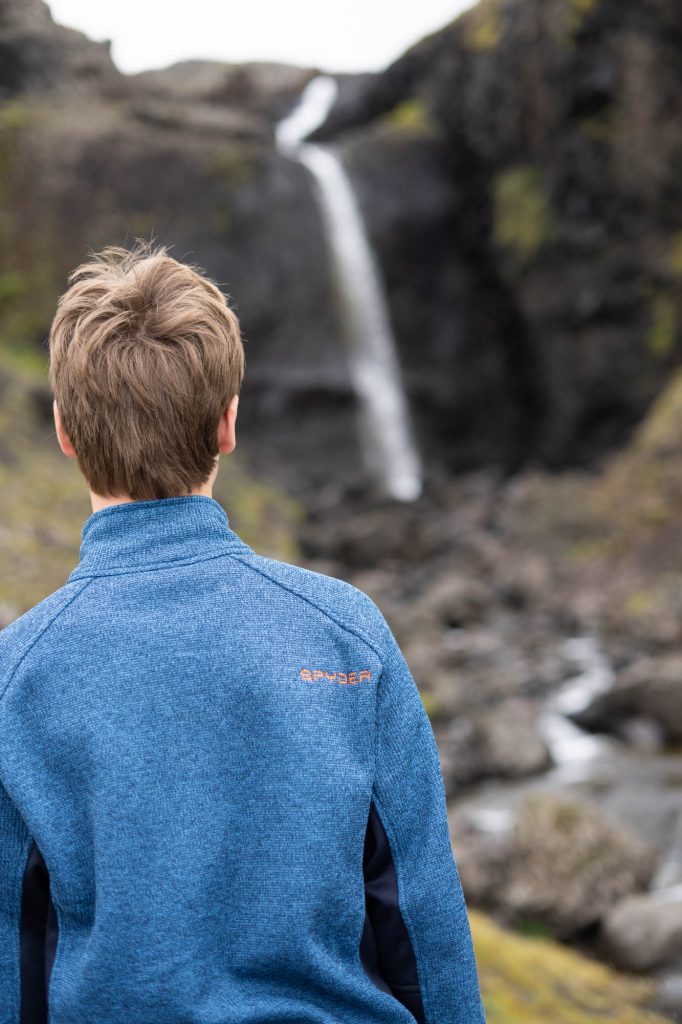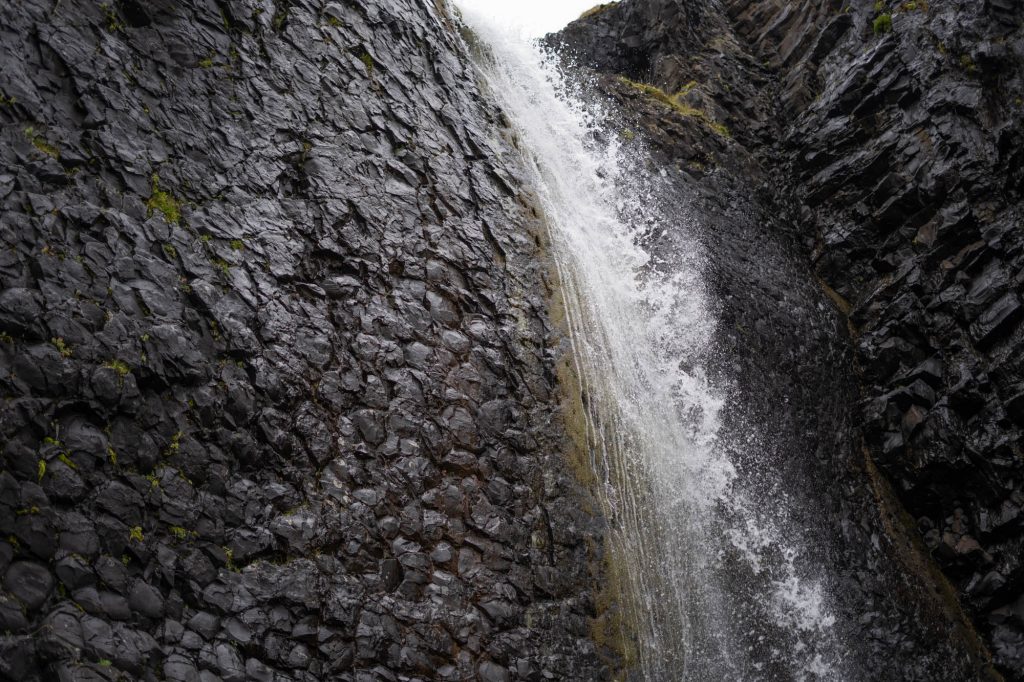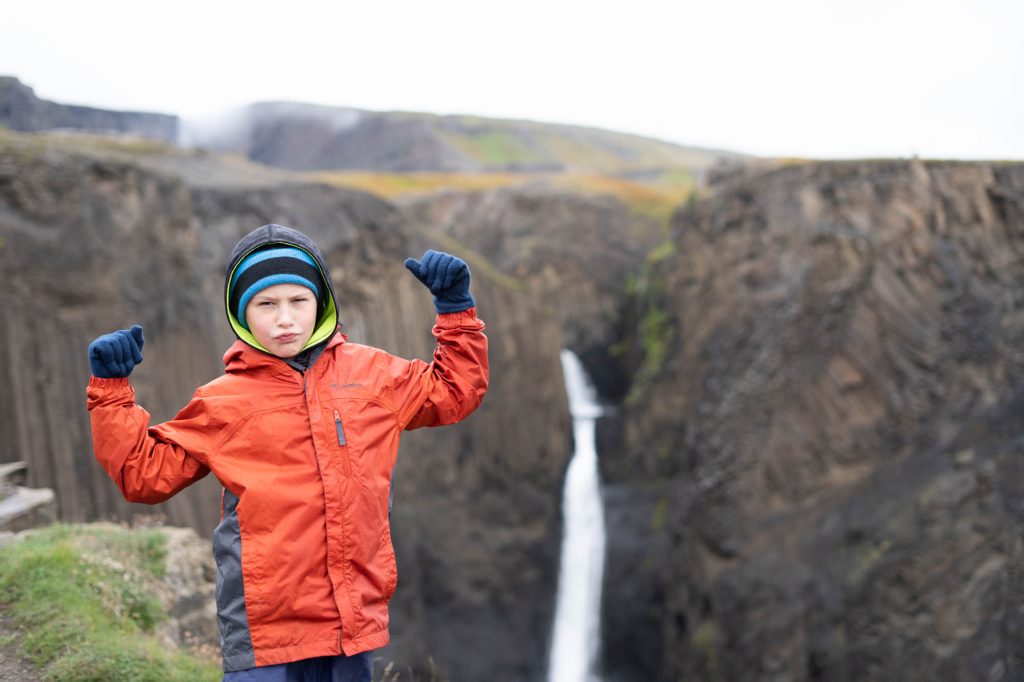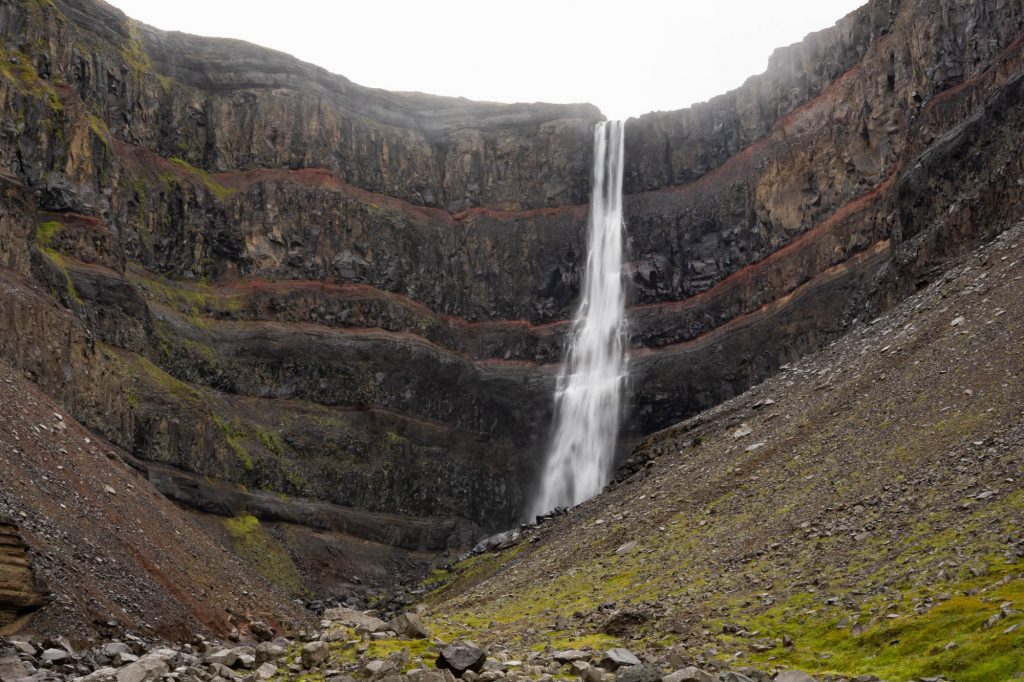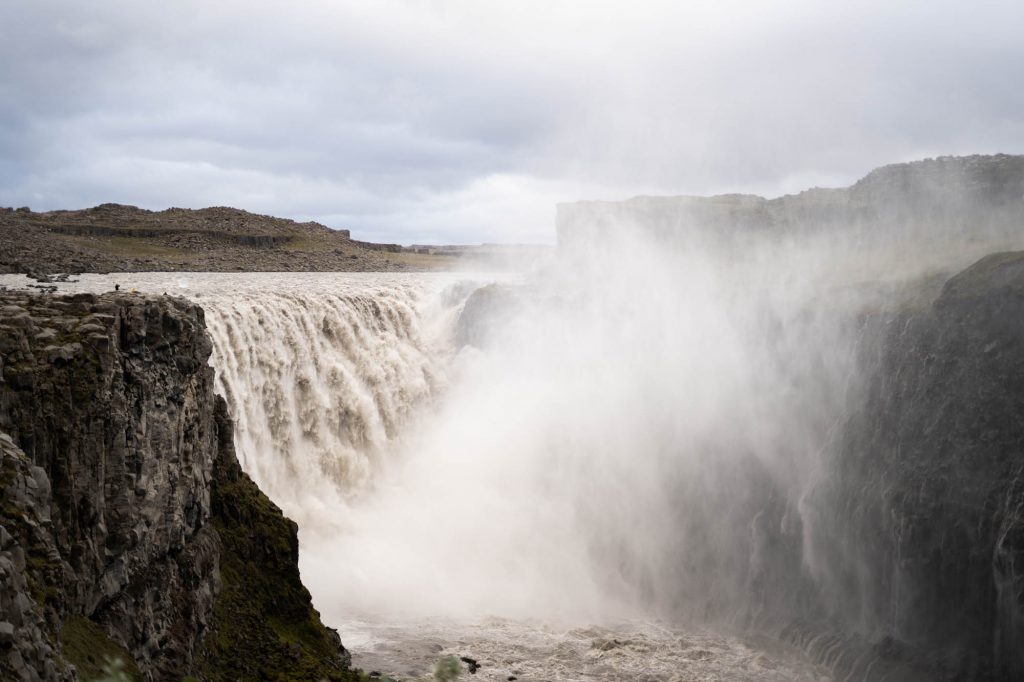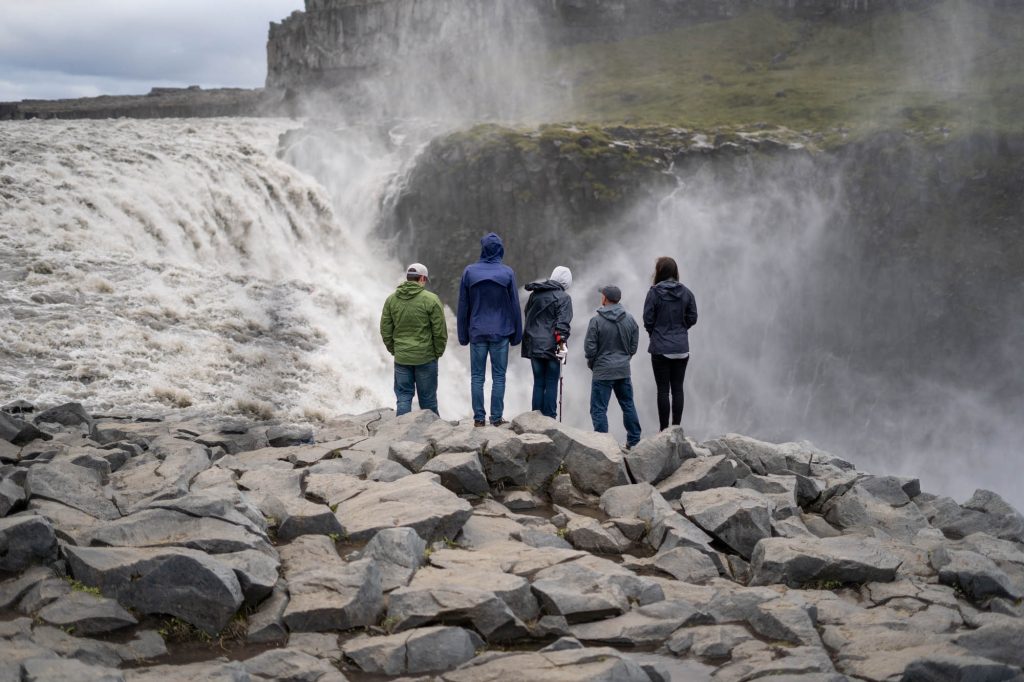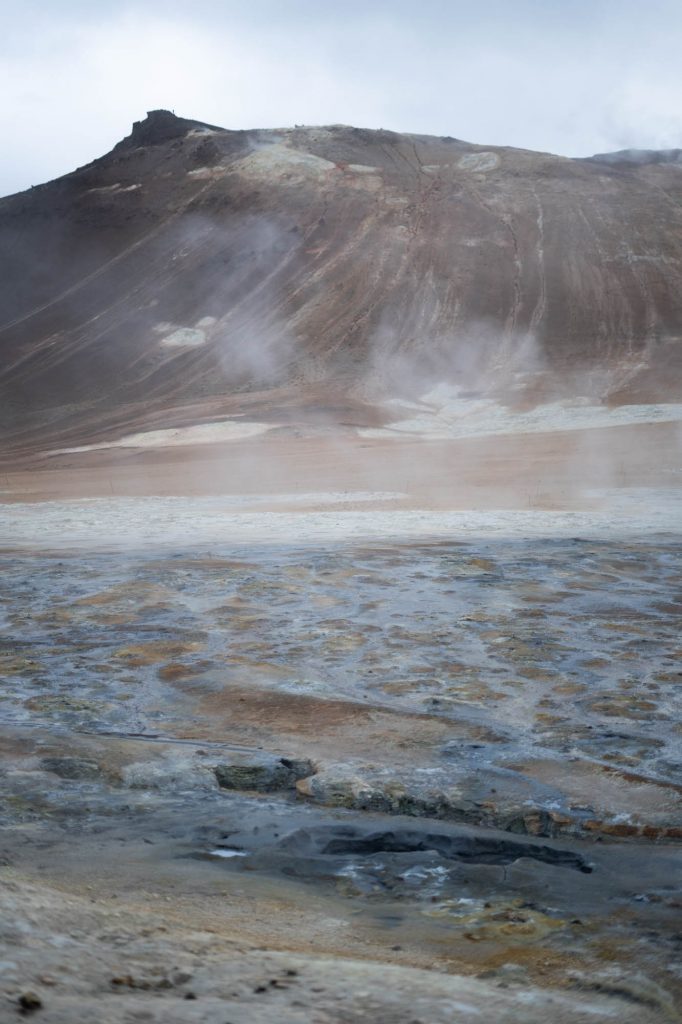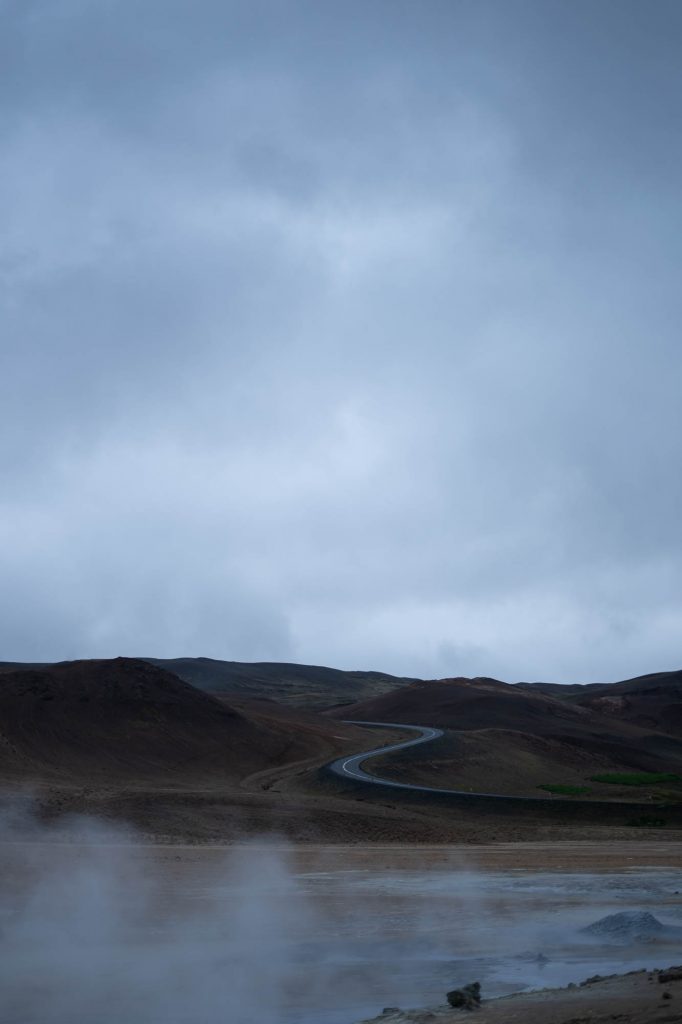 It was an adventure experiencing all of the food in Iceland! Below is an Icelandic lamb hot dog. We also had a lot of fish, lamb, and geyser bread made from ovens using geothermal heat! Next, you can see a waterfall coming straight out of the mountain! It was called Hraunfossar and it blew my mind. Another mind-blowing hike was up Glymur, which required crossing a river and using ropes to hike the steep cliffs. But we got to the top and as always, the view was more than worth it. In our last couple days, we hiked into the middle of a crater, went whale watching (unfortunately not pictured), and went to our last black sand beach at Snaefellsjoekull National Park. The coastline walk between Hellnar and Arnarstapi was unbelievable.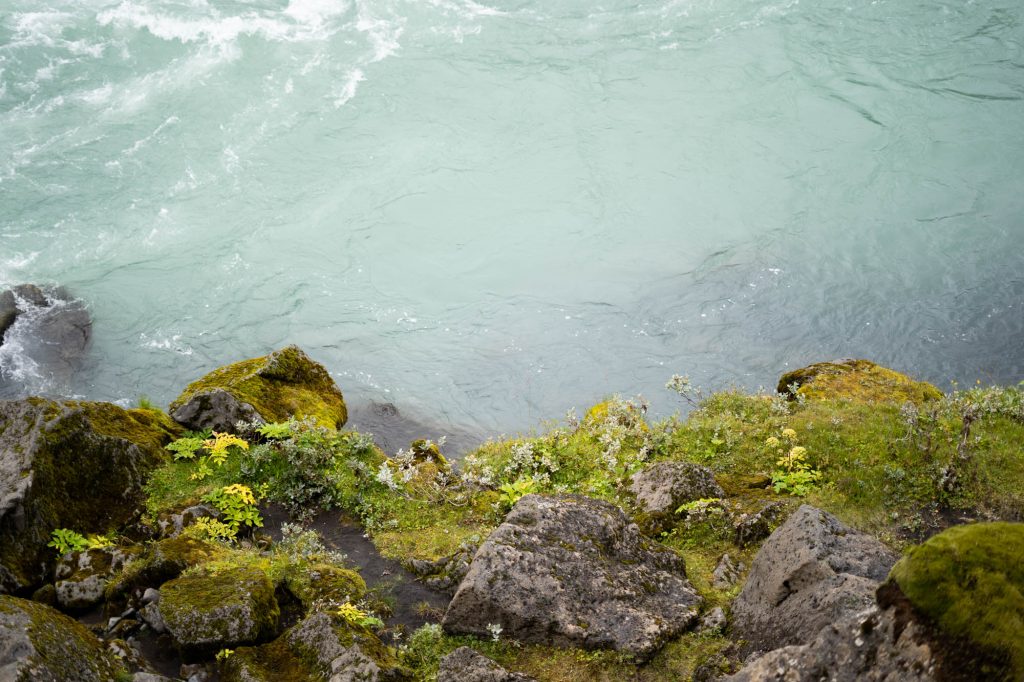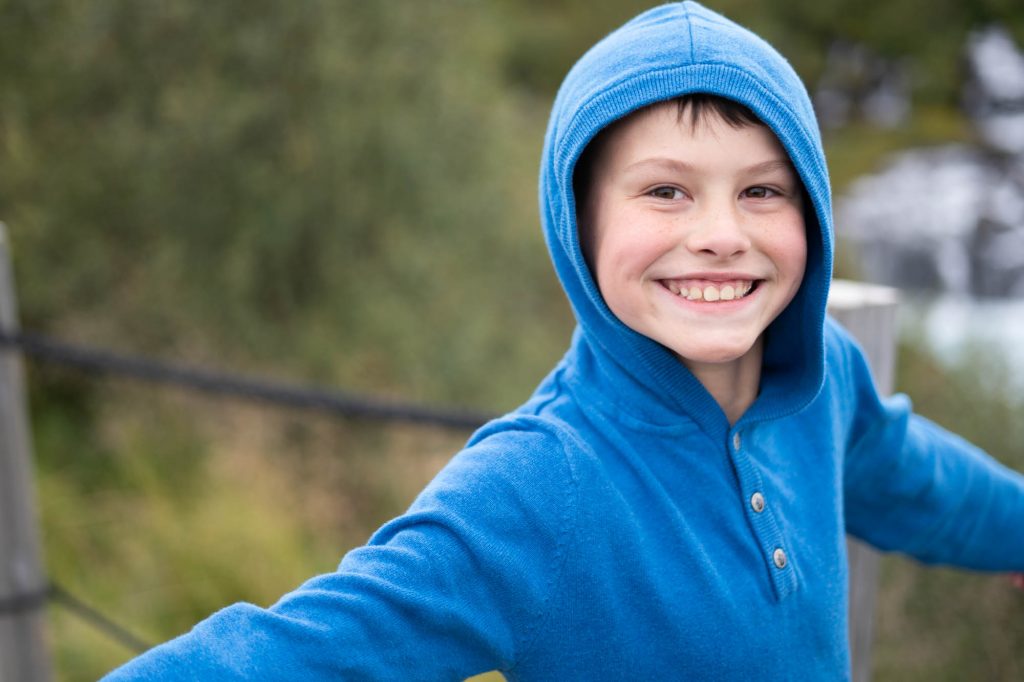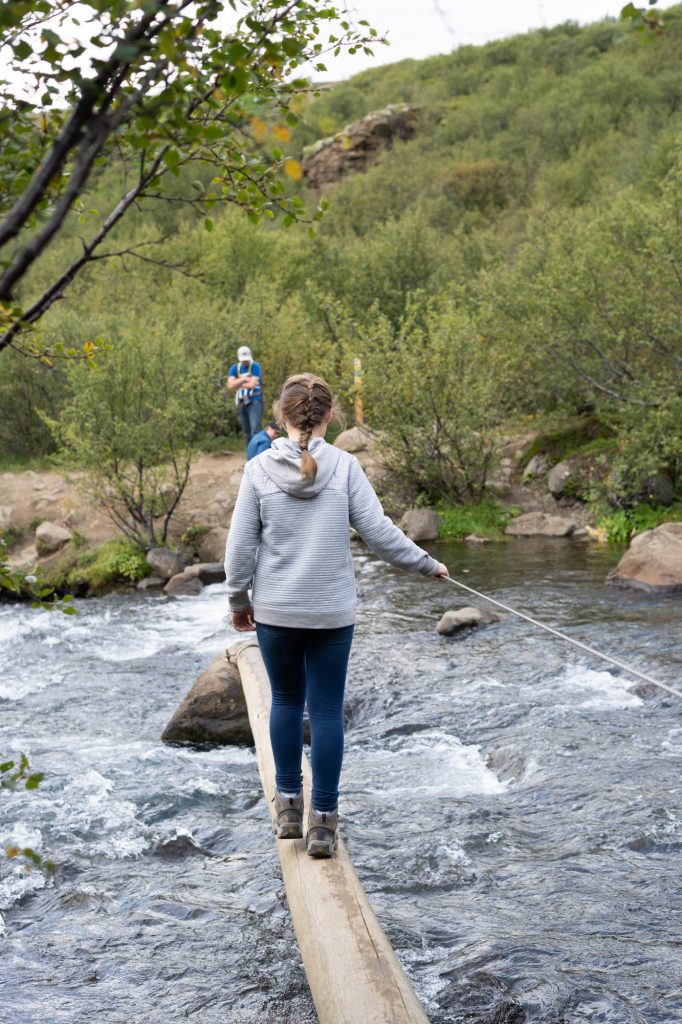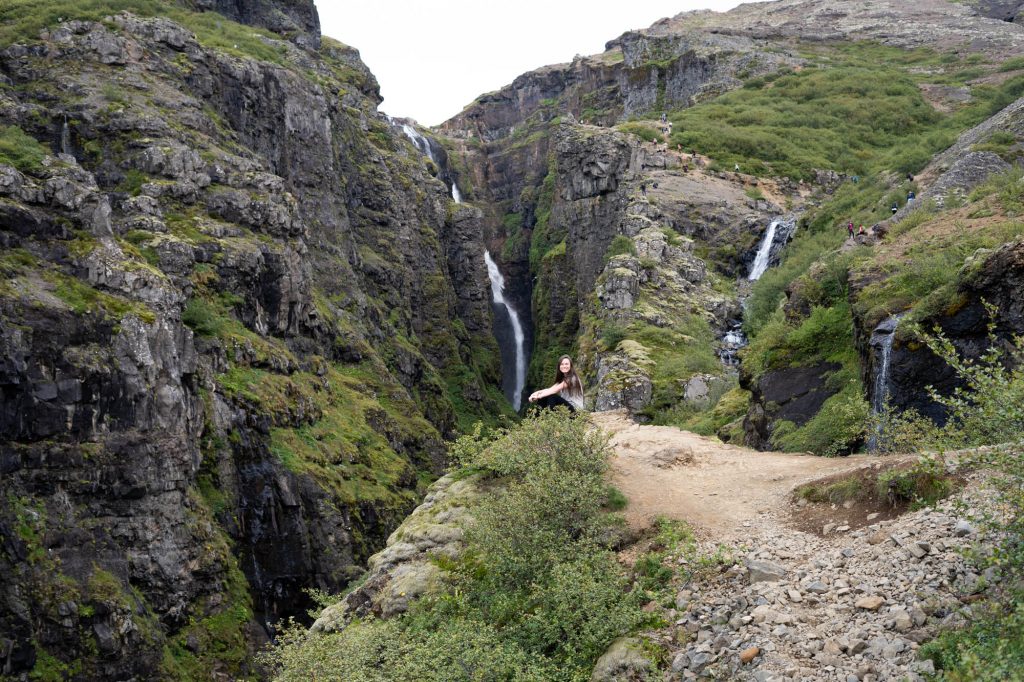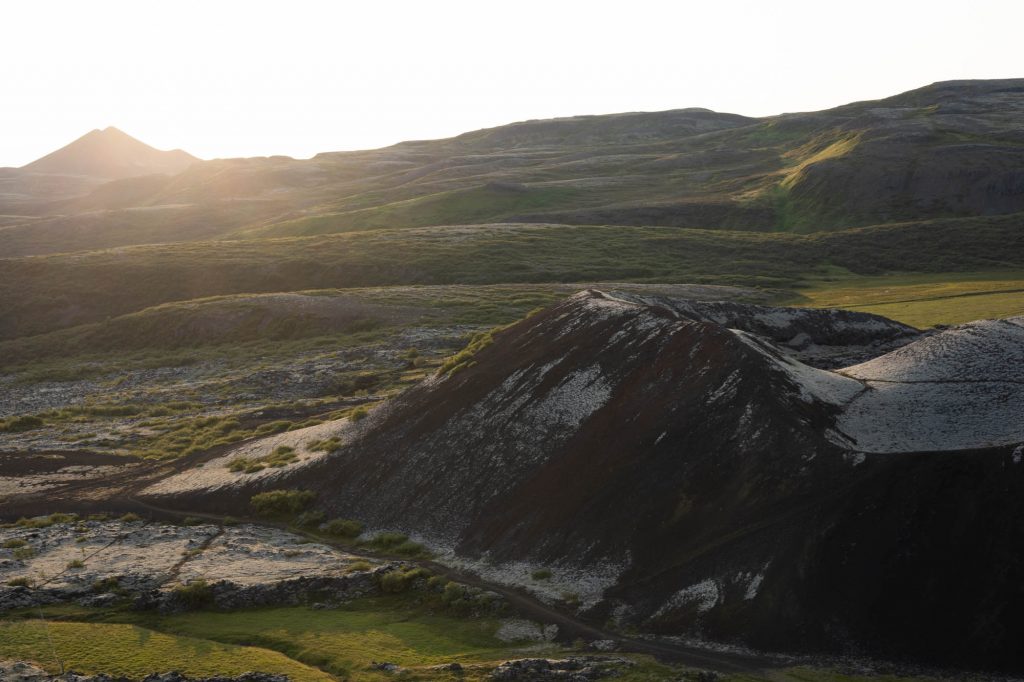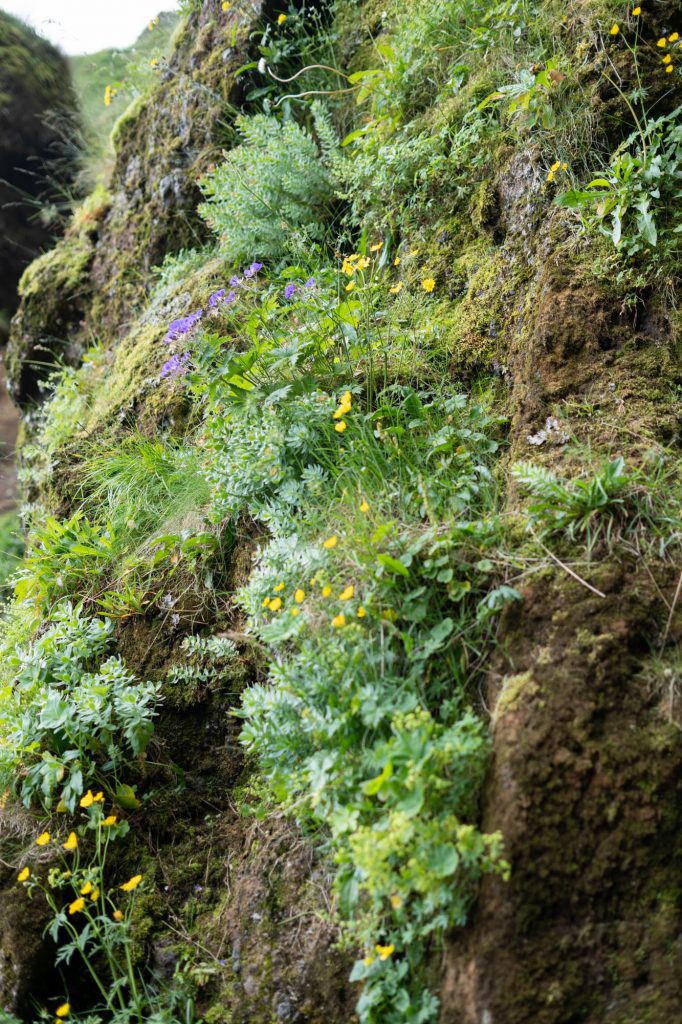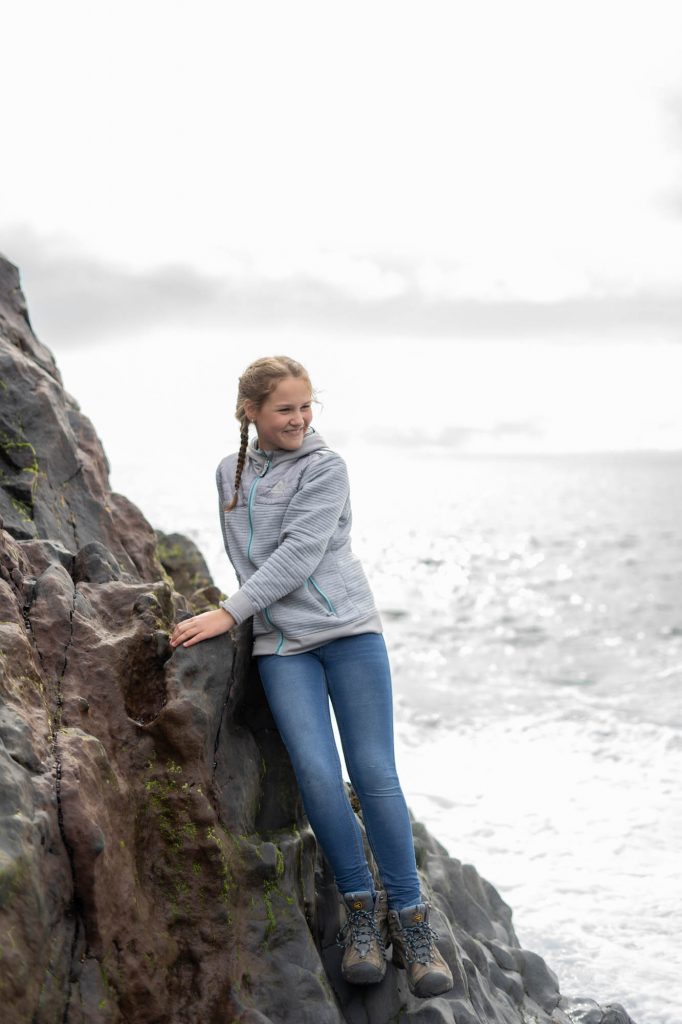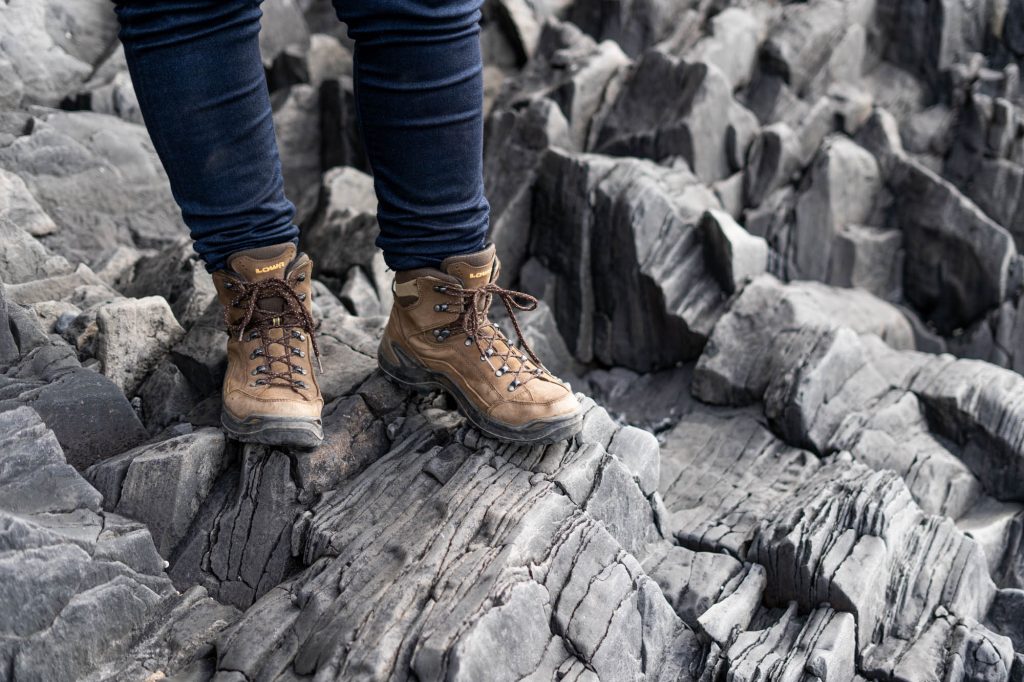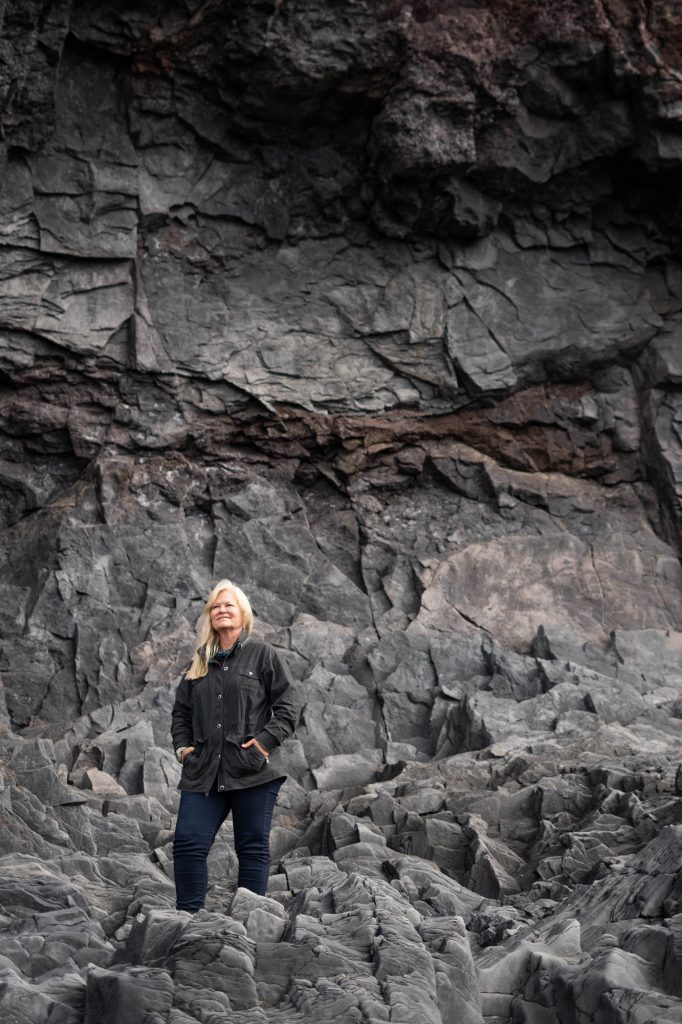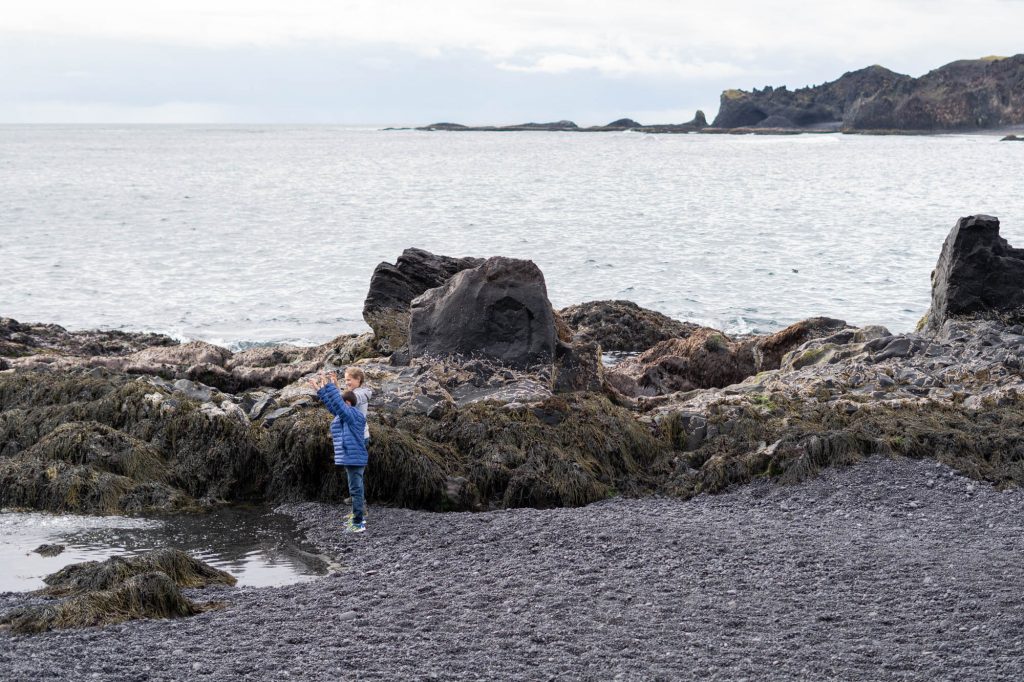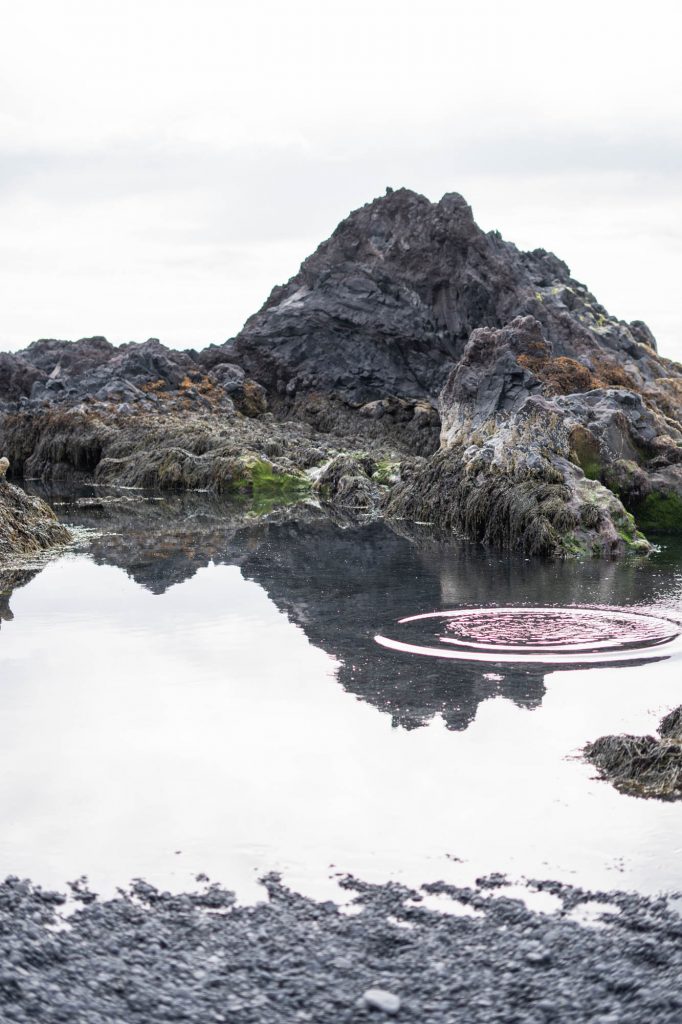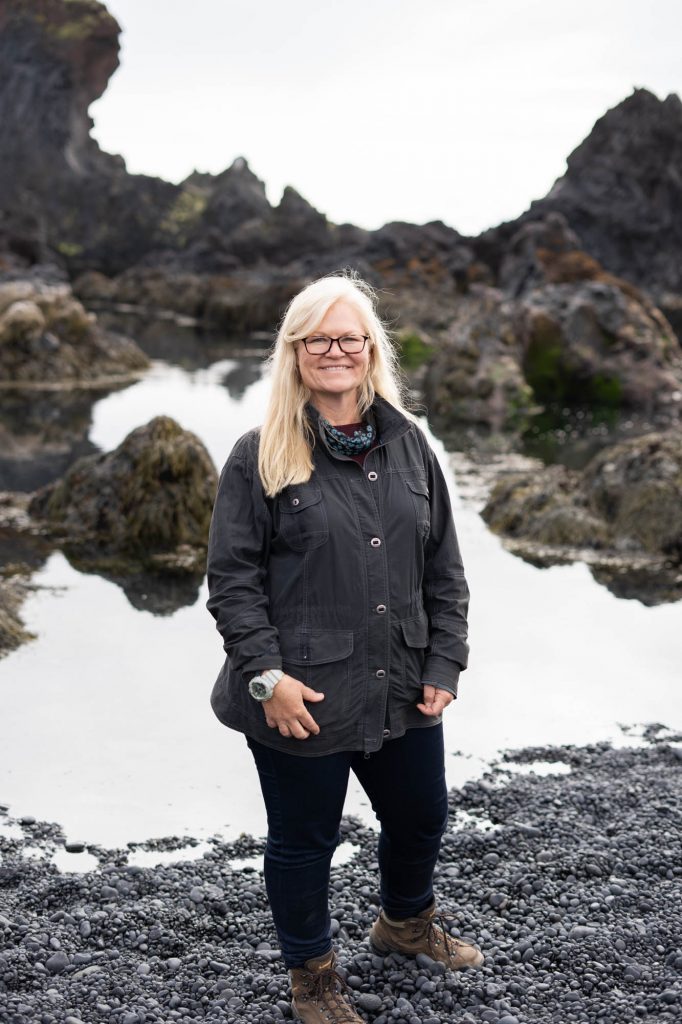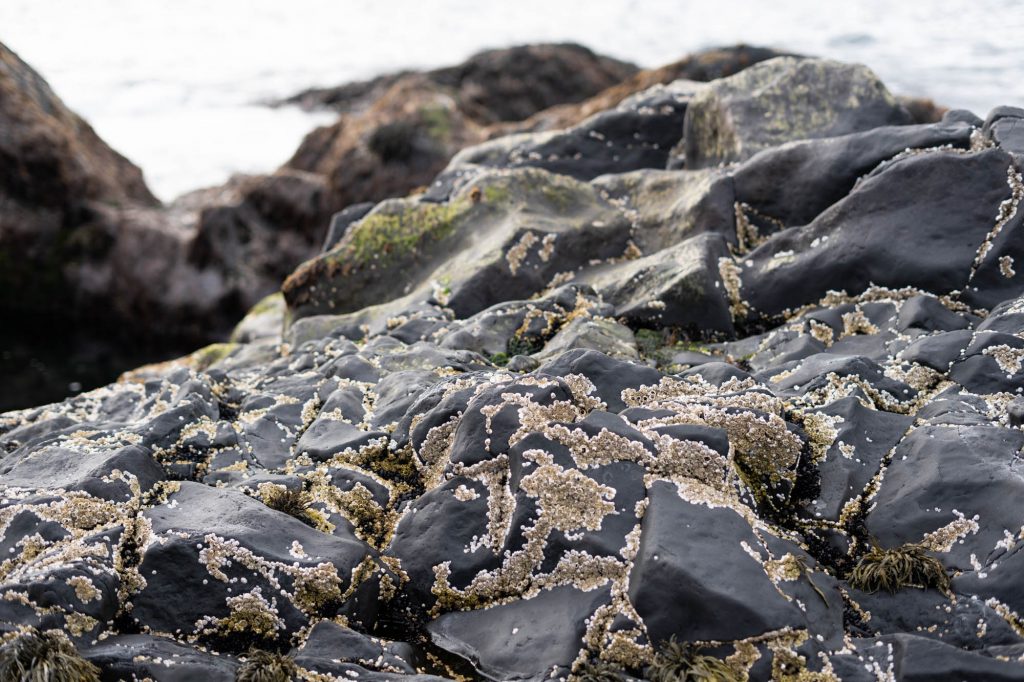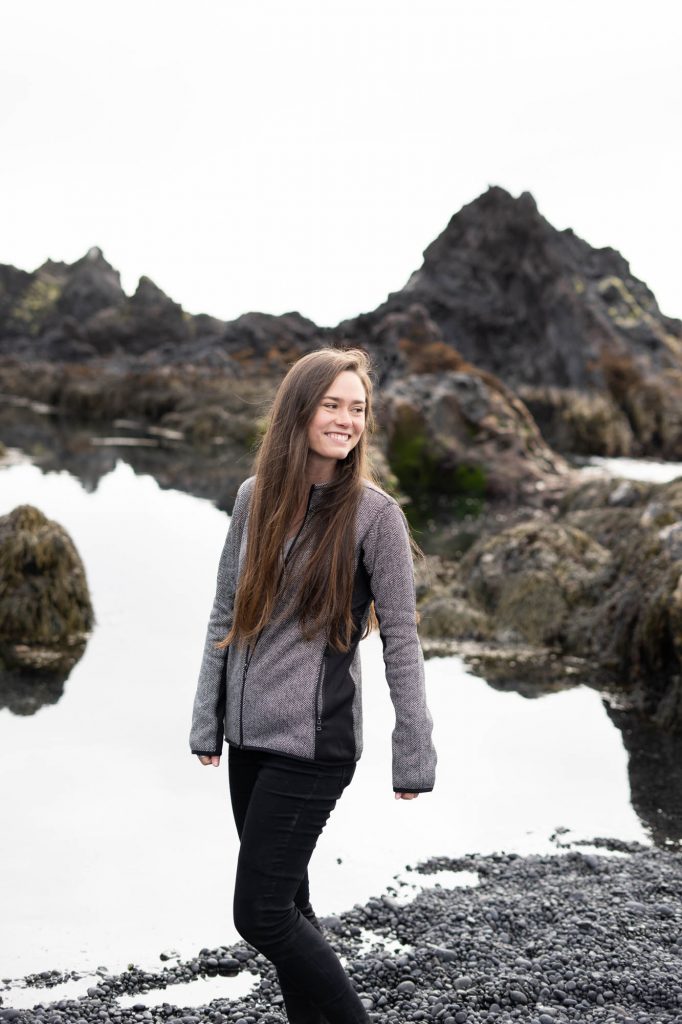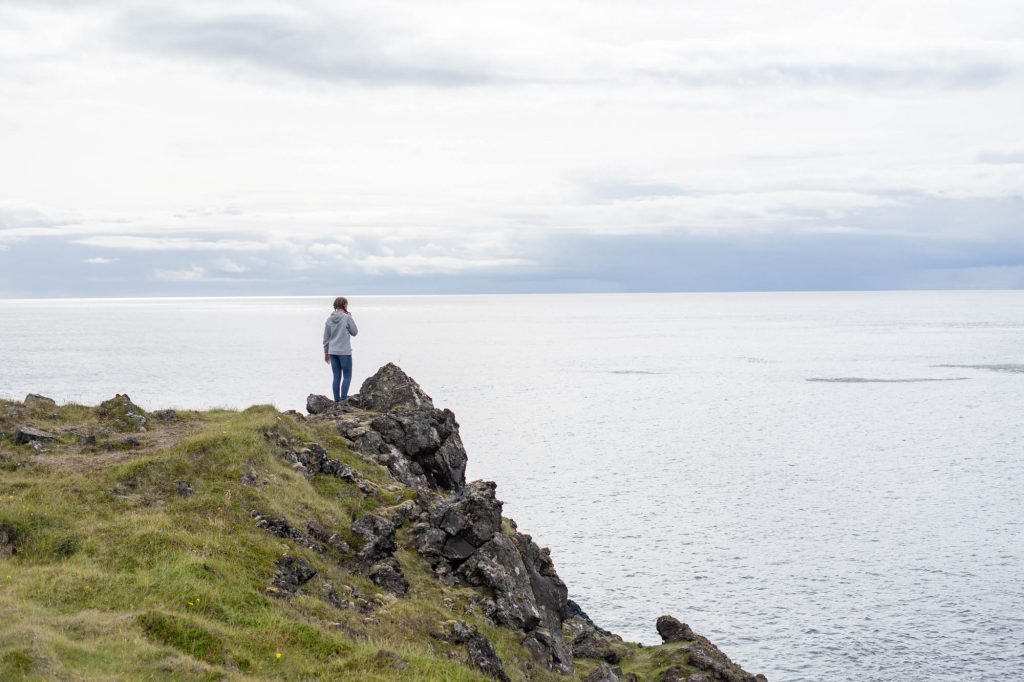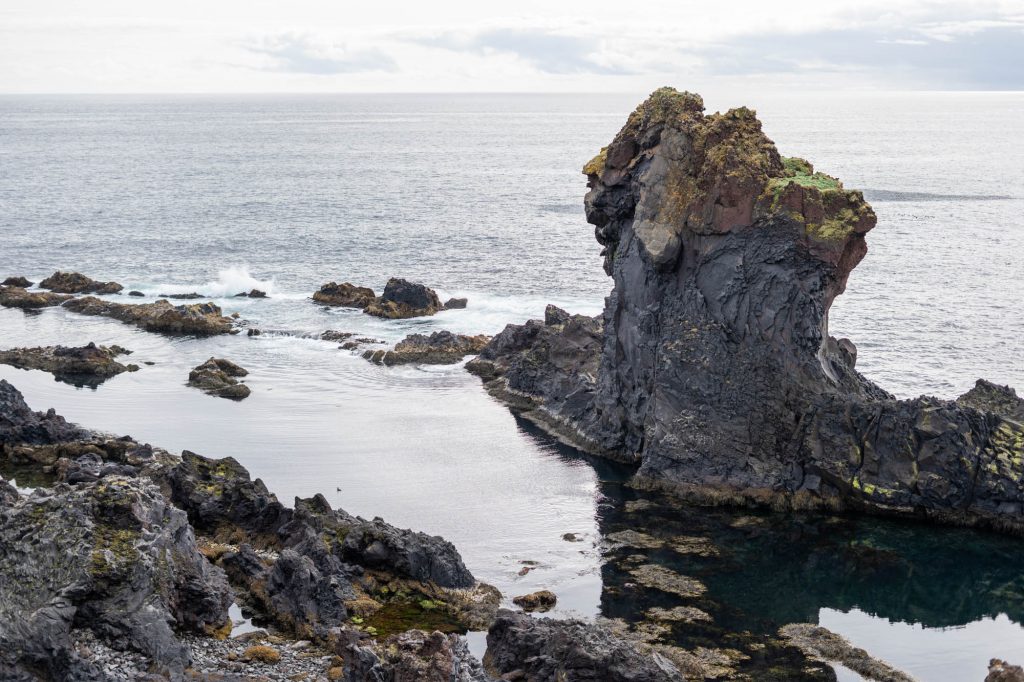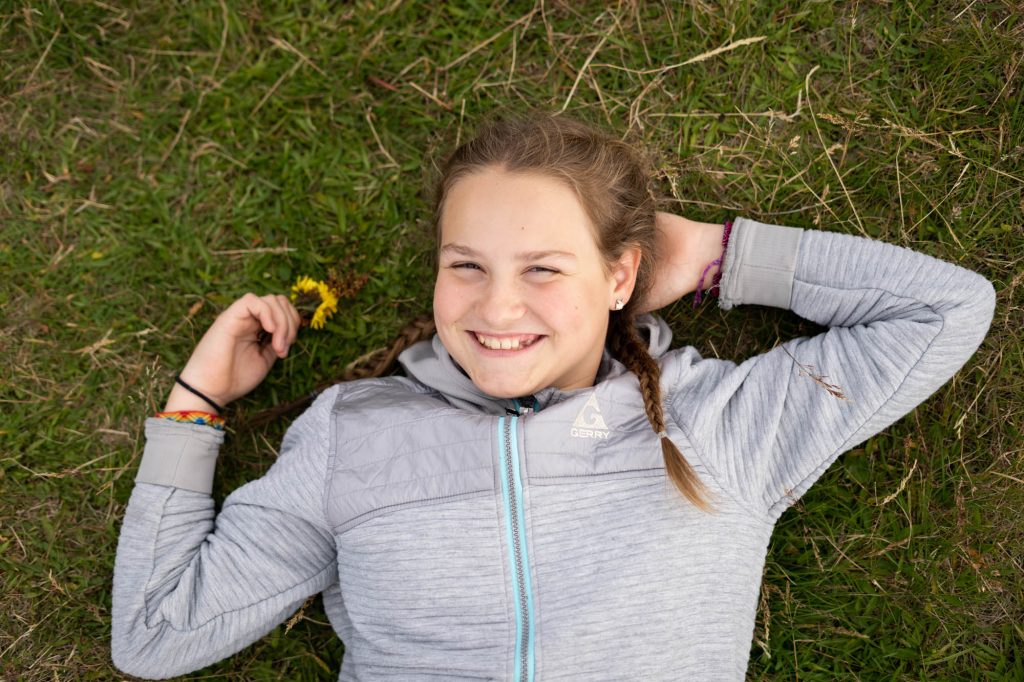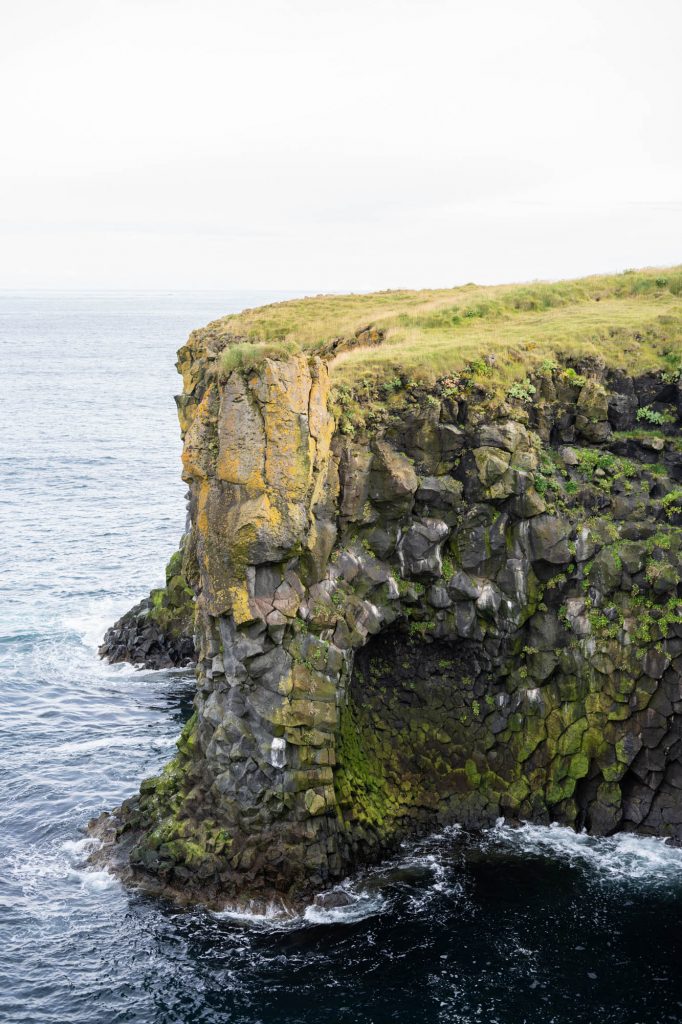 Thanks for reading until the end!!! I wish I could share even more from this amazing trip, but pictures and words don't even do it justice! I'm so glad I got to experience Iceland and travel with my family. Hopefully, now you are convinced to go see it yourself 🙂