Amy & Eddy's colorful wedding at the Idaho Falls Temple and the Brickyard Event Center was one of my favorites of the summer. I loved working with this wonderful couple! Happiness and excitement resonated off of them. Their wedding day was full of joy and family!
Idaho Falls Temple Wedding
First of all, the Idaho Falls Temple is absolutely beautiful, especially in August! The grounds are beautified with blooming flowers, green trees, and a lovely fountain right in front.
As you can see from the pictures, Amy and Eddy were beyond excited as they exited the temple after their sealing. First, we took large group photos outside of the temple and later moved to the shade and out of the heat for some more family photos.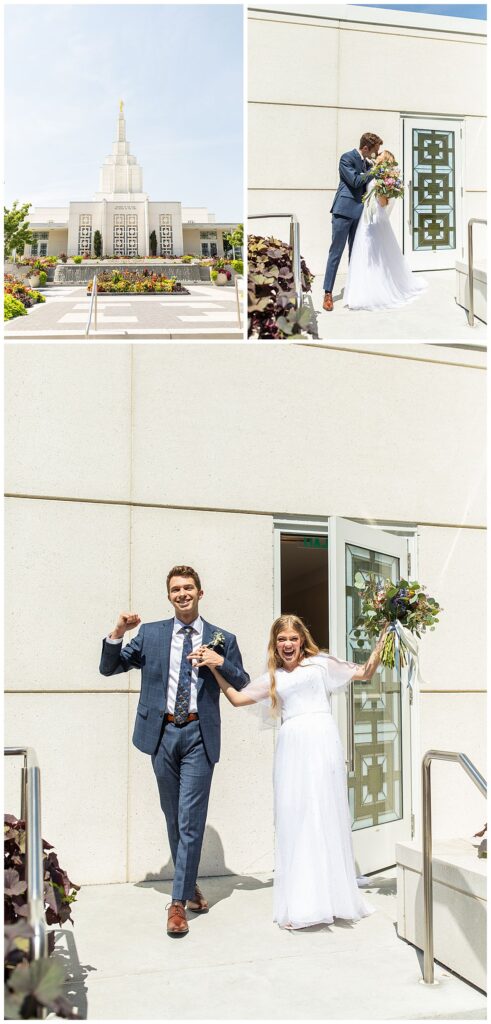 Portraits at the Idaho Falls Temple and Friendship Gardens
Next, it was time for bride and groom portraits at the temple and the Friendship Gardens nearby. We found the prettiest spots around the temple grounds. One of my favorite photos to capture for temple weddings is a kissing photo with the full temple in the background. Amy and Eddy nailed it!
After the temple, we went to the Friendship Gardens in downtown Idaho Falls. It was the perfect second location for some more portraits. The Gardens are located right next to the river and have lots of green trees and water features.
I always love when couples set aside time on their wedding day for portraits. Especially if they choose not to do a bridal session, it is SO worth it to take that extra time for portraits of just the two of you. These are the photos you will hang on your wall and post every year on your anniversary!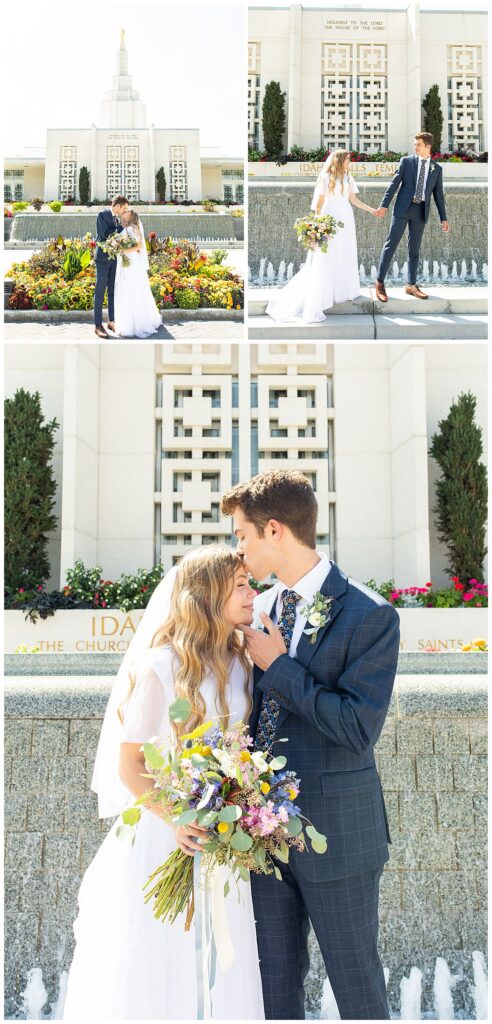 Wedding Reception at The Brickyard Event Center
Later that evening, it was time for the reception at the Brickyard Event Center. The Brickyard is a new wedding venue in Idaho Falls and it is amazing! It has a classy, modern vibe that can be adapted to any wedding style. It is big enough for a lot of guests and it has an outdoor patio area as well.
Amy and Eddy chose a bright, colorful wedding palette that was perfect for summer! They decorated with whimsical wildflowers, a green boxwood hedge backdrop, and a neon "better together" sign. It was beautiful.
During the reception, everyone played corn hole, had sodas and treats, and ended the night with dancing! It was a party! Amy and Eddy exited with sparklers and drove away after the perfect night.
Overall, this colorful summer wedding at the Idaho Falls Temple and the Brickyard was a day to remember!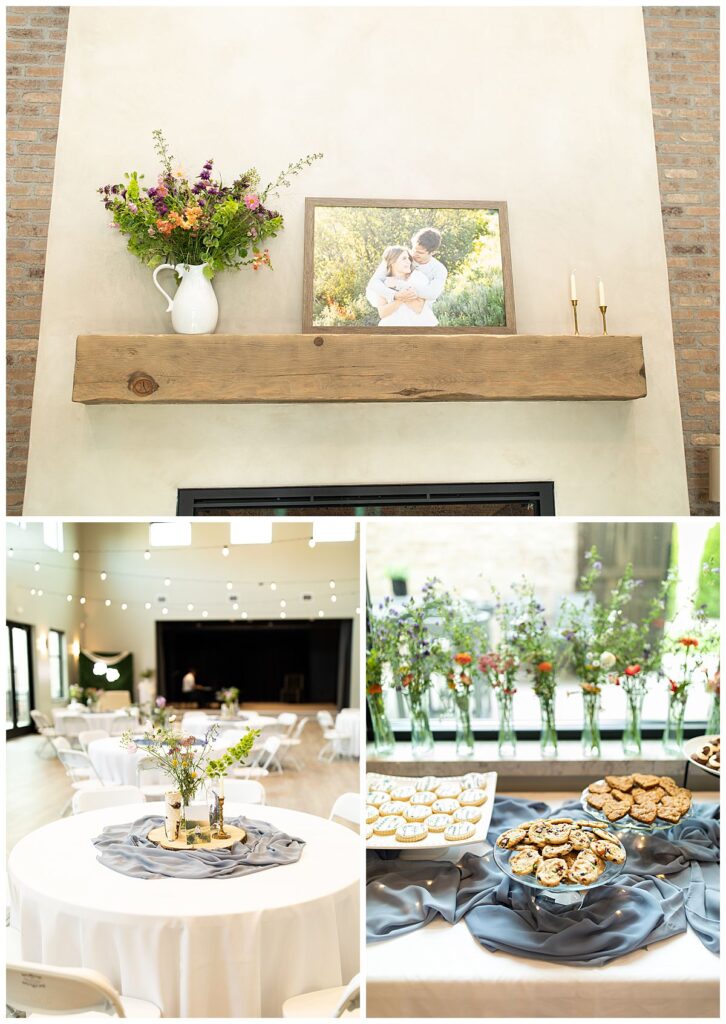 Vendors:
Venue: Brickyard Event Center
Florist- Staker Floral
Rentals – DIY Weddings and Wedding and Party Exchange
Hair – Enternite Salon
Jeweler – Wilson's Diamonds
Dress Shop – Allyse's Bridal