Savannah and Stephen's engagement session in Island Park was absolutely magical! There were so many things that made it unique and special to Savannah and Stephen, which is the ultimate goal! They killed their session with adorable outfits (that match their wedding colors!) and they laughed and had fun the entire time. I had a blast shooting with them in this incredible location!
This session was also featured on Rocky Mountain Bride! Go check out their blog post here.
Stephen and Savannah choose this location in particular because it has a special significance in their relationship. They met for the first time at Savannah's family cabin when her brother brought a friend to hang out for the weekend. Little did Savannah know that her brother's friend would later be her fiance! They got to know each other on the dock on the lake and have come back many times since as their relationship has progressed.
Photos at Big Springs, Island Park
We started their engagement session at Big Springs, where beautiful, clear spring water becomes a river. It had been raining just minutes before, but the sky cleared just as we pulled up to the location. The first thing we noticed when we arrived was a moose standing in the water, not far from where we were! We got some photos with the moose in the background and then watched while it hung around for the entire time we were there.
Photos on the Lake in Island Park
Next we went to Savannah's family cabin to take photos at the very place that Savannah and Stephen's story began. The beautiful water served as a gorgeous backdrop and I even got to take a ride in their boat to get some awesome angles! A rainbow showed up near the end as an extra bonus!
To finish of this amazing engagement session in Island Park, Savannah suggested that they jump into the lake for some awesome photos! I was on board immediately! Savannah and Stephen jumped into the water holding hands and laughing the whole time. It was the perfect end to the shoot! How fun and romantic, right?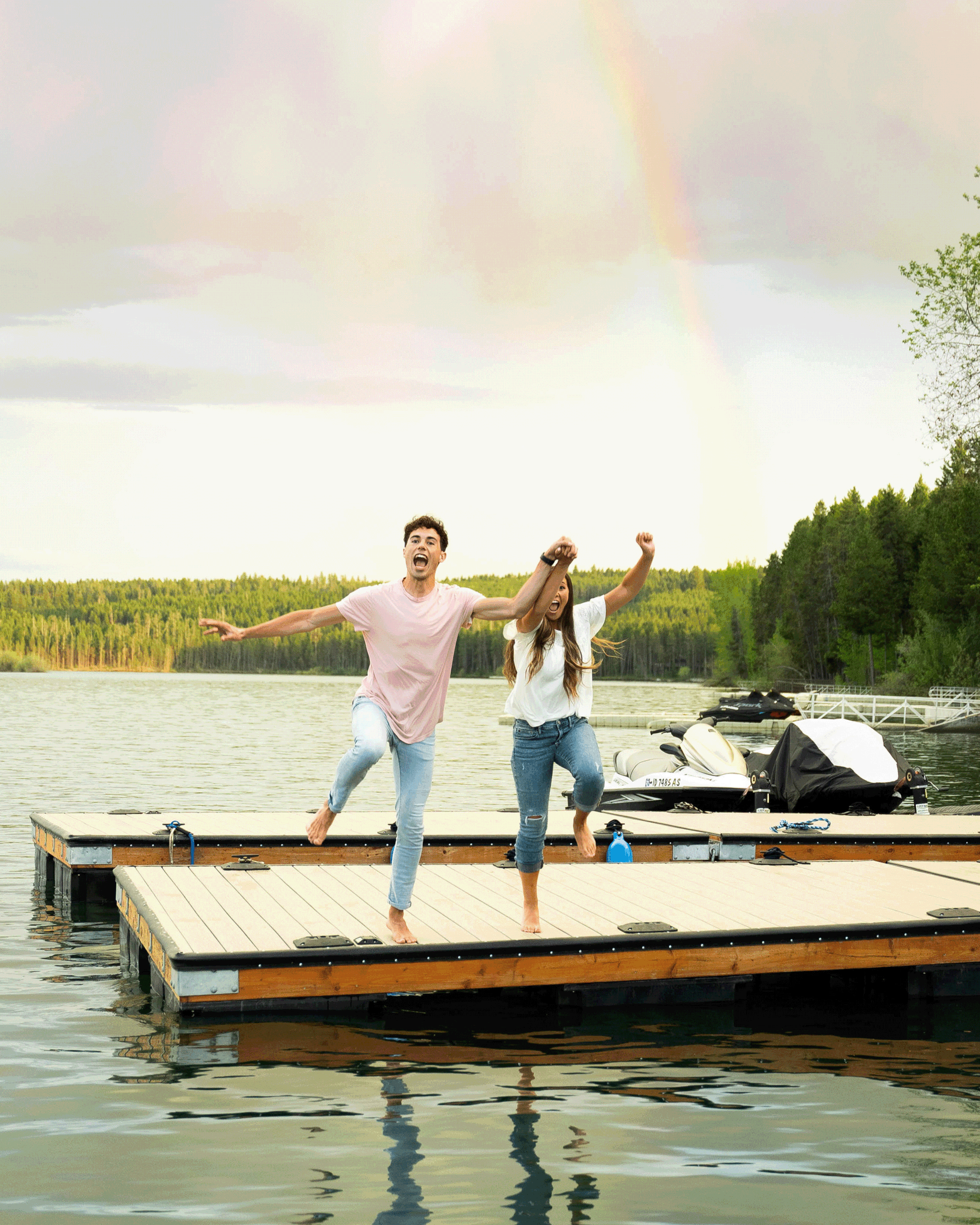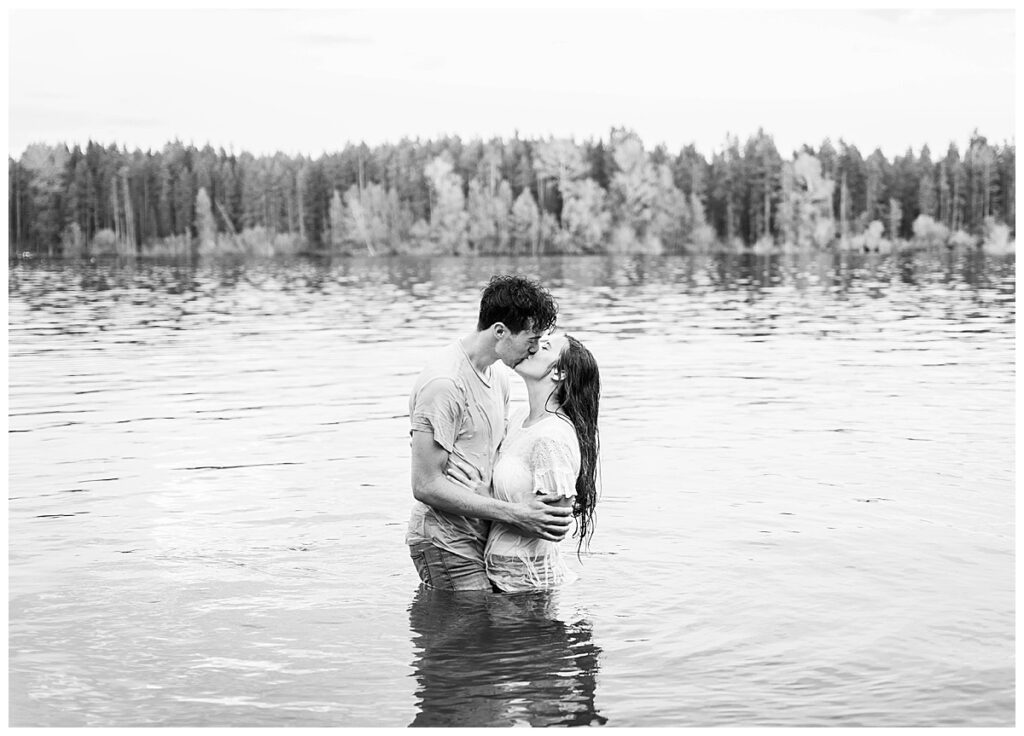 Hi, I'm Emma! I'm a wedding and portrait photographer based in Idaho Falls, Idaho! I also serve surrounding areas like Utah, Wyoming, and beyond. I offer bright, natural, timeless images for my clients with a seamless, enjoyable overall experience. Contact me about your wedding or session to get started!